On May 4th from 1-2 PT, my Born To Talk Radio Show Podcast will feature, multi-talented Dianne Gardner.
Meet Dianne!
Dianne Gardner, aka D. L. Gardner, is an accomplished artist, novelist, and screenwriter who dabbles in filmmaking.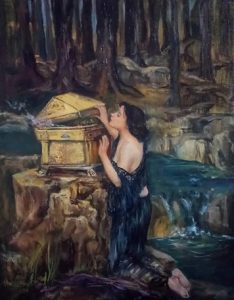 She's been an artist since she was a child, and has been an apprentice to world-renown artists. Her forte is portraiture and figure, but she also loves to plein air paint with a group of local painters. You can visit her website to see more of her exceptional art.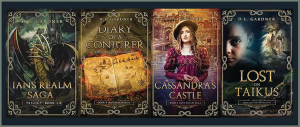 Dianne has had a passion for the written word, having indulged in poetry in her young years, and loving to write essays at school. She began writing novels in 2013. Dianne writes primarily fantasy novels including all sub-genres, with a love for historical fantasy, but has also written a historical novel based on actual letters by a relative during World War II.
Her latest novel, Dylan is a story about an autistic young man with supernatural powers who must break the destructive patterns of his past and open his heart to love.  Her adaptation of Dylan has won the best screenplay awards in 6 unique festivals.  Most recently she won the Gold Script Award in Prix Royal film festival in France!
As you can see, Dianne is vibrant in so many ways. Where does she get her inspiration?
Tune in to learn more about the Story of her life!
---
What's Your  Story? Conversations + Connections = Community