Join me and my guests Justin and Sheri Sather on the Born To Talk Radio Show Podcast on Monday, August 19th from 1-2PT.
Meet Justin.
Justin's like most 8-year-old boys: he loves to play sports, hang out with his friends, and build things. And his mother tells us that he has loved frogs since she can remember. This might seem just like another ordinary thing- except Justin's taken is love to another level. He didn't realize his love for frogs would turn into a passion for taking care of the planet. He also likes to draw!
Meet Sheri.
Sheri is an educator. She's a former elementary school teacher and college professor at Loyola Marymount. She holds a master's degree in curriculum and instruction and has a passion for teaching children to have a growth mindset. Sheri believes children need to have a positive attitude toward learning with a hands-on approach that reminds children that making mistakes is part of life and the innovating process. Sheri ran her own tutoring company for over a decade and recently decided to end it so she could dedicate more time to her own family and the last three years she has put her philosophy to test with her own son, Justin.
For the Love of Frogs!

I also love frogs and have always enjoyed their distinct beauty, movement, and croaking! But Justin will be sharing how they are being impacted in today's environment. Check out their website, For The Love of Frogs.
Justin will be sharing some interesting facts he has learned about frogs, as an example. Did you know that frogs can breathe and drink through their skin? Frogs are indicator species, what does that mean? How is pollution affecting frogs?
Awards.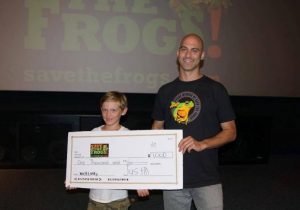 Justin has been acknowledged for his desire to help the frogs starting at the age of 6!
These are just some of his awards. You'll be hearing much more about what he is doing now, as he is continuing to be recognized, through Go Fund Me.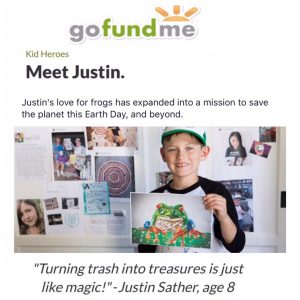 Latest Project!
The Parallel Project in the US and Cameroon. You will be hearing about Perise, a 22-year-old college student living in Buea, Cameroon. How did they meet and how are they working together to bring clean water to his community? As you can see, Justin along with his mom are inspiring by taking action. I am looking forward to sharing their stories with you.
Here is Justin's advice to everyone:
Be Brave, Be Unique, Stay Determined.
---
What's Your Story?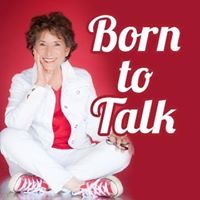 Conversations + Connections = Community