Podcast: Play in new window | Download
Subscribe: RSS
Thanks to my guests, Sheri and Justin Sather for being my guests on the Born To Talk Radio Show Podcast.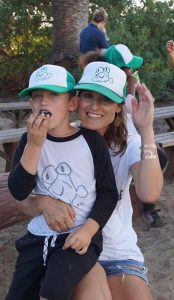 In the beginning.
What was Justin's inspiration to start his For The Love Of Frogs project? The answer…it started when he was in kindergarten. Sheri read him a book called, What Do You Do With An Idea? written by Kobi Yamada. It's about a boy that has an idea. And the idea won't leave him alone. He is afraid that people will make fun of his idea but he continues to do it anyway.
Did you know?
Justin shares some interesting facts about frogs. There are over 5,000 different frogs around the world, everywhere but Antarctica. As an example, Glass frogs have translucent abdominal skin that allows you to see its organs including their heart and liver. Justin's favorites are Mossy Frogs. They are generally green, some with spots, making them great at camouflaging. He also likes the Poison Dart Frogs because of their remarkable colors, especially the Strawberry Poison Dart variety.
Frogs are becoming an indicator species. This means that almost one-third of frog species are on the verge of extinction. Justin realized that frogs are telling us the planet needs our help. Sheri recognized his passion to create change, so they set out on a quest to tell the world.
Plastic Pollution and pesticides are taking their toll on frogs because they breathe through their very sensitive skin.
Moving into action.
Justin raised over $2,000 for the non-profit Save the Frogs.
With that money, they built wetlands in Las Pumas National Forest to help the CA Red-Legged Frogs. They helped build an outdoor wetland at a middle school in Los Angeles. And they also funded a worldwide frog art contest.
Justin was named Go Fund Me 100 Kid Hero.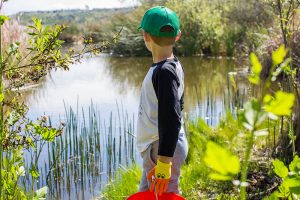 They did Ballona Wetlands cleanups. Raised money for purchasing gloves on Earth Day and even had his 8th birthday party there. He can tell you about the pickleweed and cowboy cologne plants.
Dr. Jane Goodall featured Justin in her Bravery Magazine. She told him that it is projected by the year 2050, if we don't make changes today, there will be more plastic in the ocean than fish.
Challenge Accepted.
Justin's Go Fund Me has raised almost $20,000 to work on more projects focusing on plastic pollution. Turning trash into treasures. It can start simple. Learning how to recycle, using less plastic, reusable napkins. One of Justin's ideas was to donate $2,000 worth of reusable snack bags to his school with the support of Green City Living.
Justin also collected 200 pounds of plastic caps, that were shredded with the help of David Hasskans, founder of Precious Plastic resulting in the building of a Buddy Bench.
Here it is at his school, Westside Neighborhood School with Principal, Brad Zacuto.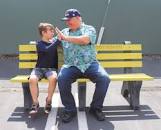 But wait, there's more!
Enter 22-year-old college student, Perise Forbi from Buea, Cameroon.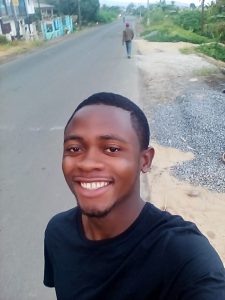 Thanks to the ability to connect around the world, Perise, Sheri and Justin have become "family." When there's a family crisis, everyone jumps on board. That's what happened. Drinking clean water is a difficult problem where Perise lives. People buy their water in bottles and then, they discard them. He collected over 8,000 bottles and was struggling to determine what could be done. Thanks to the help from the Kindness Ninja's, ideas were put together including making flower planters and bottle cap art.
Working on Parallel projects between the US and Cameroon, Grades of Green is stepping into the campaign of a new water project.
Please visit their website to learn more!
This remarkable family also includes dad Kyle and younger brother Tyler. Our future is brighter thanks to this family and what they mean to our community in Westchester and the even larger world that we all share together, one family at a time.
Thank you!!
---
What's Your Story? Conversations + Connections = Community