Let's define what busy means. According to the Webster's Dictionary:
actively and attentively engaged, especially in work.
not at leisure
full of activity
a telephone line in use (remember in the "old days" the busy signal?!)
meddlesome
cluttered with small, fussy details
to keep occupied
Now let's see what bored means.
feeling unhappy, because something is not interesting.
have nothing to do
dull
tiresome
Just the fact that I found more descriptions of busy over bored, works for me.
I regularly hear from my friends, "you're so busy!" I then respond, with what I learned from one of my guests a couple of years ago; the author of two books, Almney King. She redefined that word when I was describing my busy lifestyle. She told me that she doesn't use the word "busy" she uses the word "productive."
Moving forward I would like to think that I too am productive. I am definitely engaged in a multitude of activities. Let's think about this. There's my Blog, found on my website, that started in November of 2013. Then came the internet Radio Show at LA Talk Live, in April of 2015, followed by my podcasting show beginning this past March.
In total, I've produced and hosted over 200 shows. Imagine, little ole me, the girl that liked to talk, became the woman that continues to talk.
What else keeps me "busy?" I'm a sports fan. A Dodgers season ticket holder since 1986. This is a great time for Dodgers fans to go back again for the second year in a row to the World Series. Did I love the results last year? Not so much. Has Boston gone up 2 games to none at home? Yes, they did. Now we're coming home.
I'll be back with my friends as we Root Root Root for the home team on Friday and Saturday!
It's not too late, it's happened before, it can happen again!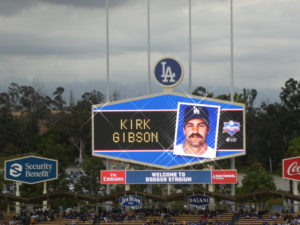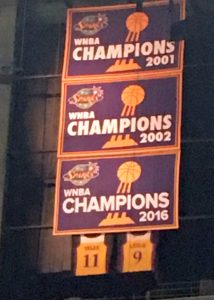 Then there's basketball. I know what you're thinking, I must be a Lakers fan. Before I tell you about Men's Basketball, let me tell you what a pleasure it has been to be a WNBA Sparks season ticket holder since day one of the league beginning on June 21, 1997! Can't wait for our season to begin this spring.
Living in LA, it would only seem natural, that I'd be a Lakers fan. I like the Lakers, don't get me wrong. I do watch them now that the King is on the team.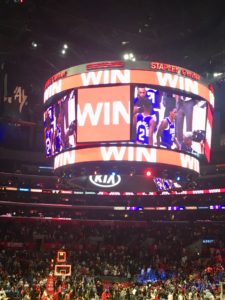 However, I'm a Clippers fan, my first game of the season was a win!
That's the professional sports interest, I'm also a big NCAA Basketball fan and have attended 2 Final Four games.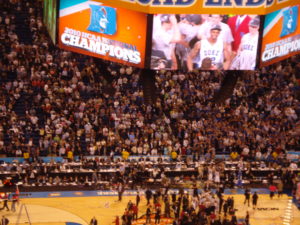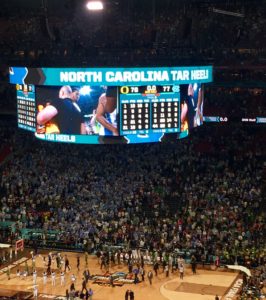 I'll stop here, because you may be getting bored! I'll tell you more about my busy life on another blog!
What's Your Story?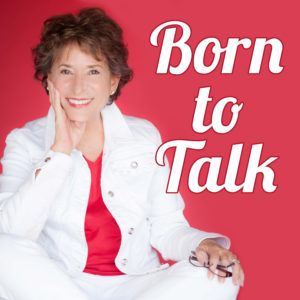 Conversations + Connections = Community
Here's how you can reach me.
marsha@borntotalkradioshow.com