Join me on Monday, October 29 on my Born To Talk Radio Podcast from 1-2 PT with my guest, Mitchell Levy The AHA Guy.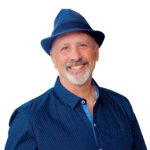 Mitchell empowers experts, thought leaders, and businesses to share their genius. His superpower is extracting the genius from your head in a two-hour interview so that his team can ghostwrite your book and make you an Amazon bestselling author.
Mitchell is an accomplished Entrepreneur who has created twenty businesses in Silicon Valley including four publishing companies that have published over 800 books. Mitchell is a TEDx speaker and international bestselling author with sixty business books.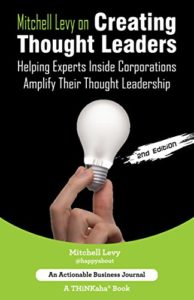 Mitchell has provided strategic consulting to over one hundred companies, has advised over five hundred CEOs on critical business issues and has been chairman of the board of a NASDAQ-listed company.
In addition to these accomplishments, he's been happily married for twenty-nine years and regularly spends four weeks annually in a European country with his family and friends. Balance, a keyword for all of us.
How many of you have thought about writing a book, but didn't know where to start? What's the thought process from an idea to a book? How long does it take to write it? Have you ever thought about hiring a ghostwriter? After you write it, how do you market it?
Mitchell Levy is a Thought Leader. What does that mean? These questions and many more will be our focus for this very interesting and informative show! Invite your friends to join us.
Podcasts are fast becoming the easy way of hearing life stories. Be part of the fun and subscribe to my Born To Talk Radio Show Podcast on your favorite links, including iTunes, Google Play, Blog Talk Radio, Stitcher, Tune In and soon to come, Sound Cloud.
Conversations + Connections = Community
Here's how you can reach me.
marsha@borntotalkradioshow.com