On Monday, July 6th from 1-2 PT my Born To Talk Radio Show Podcast will be featuring Founder and mompreneur, of Greenerways Organic, Jayme Bella.
Greenerways Organic.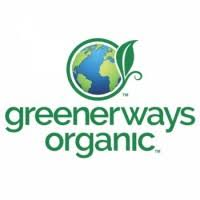 Who was Jayme's inspiration?
To begin with, Jayme's grandmother always told her, "Read the labels; if there are chemicals or ingredients you can't pronounce, don't buy the product." Jayme has always lived an organic lifestyle, and the need for all-natural products was never more important than during her first pregnancy in 2008. Her husband, Jim, who operated an all-natural cleaning service, encouraged the use of organic products.  He helped her formulate an organic insect repellent when their growing family could not find one on the market.
This was the birth of Greenerways Organic, a company devoted to bringing safe products to every home. This made her grandmother, Mama Bella, very happy.  She had been using organic solutions passed down from her father, a turn-of-the-century apothecary, for years. Mama Bella introduced Jayme to a wide variety of essential oil combinations.  She shared a diary she had kept since she was a young girl, with Jayme. Can you imagine the excitement of sharing this with her grandma? In this diary, Jayme found recipes for healing burns, alleviating headaches, soothing sore muscles, and more. Therefore, she was able to formulate a balm to relieve all kinds of maladies without endangering her growing family with harsh, synthetic chemicals.
Their Mission.
Their mission has always been to create effective, affordable, organic solutions for your everyday problems. "As a family-run business, it is paramount to us that shoppers no longer have to compromise their safety based on what they can/can't afford. All human beings deserve the right to live healthy lifestyles."
"We're dedicated to making life easier and more safe for families (and their pets) by providing an organic assortment of outdoor, lifestyle, and personal care products that are infused with the best natural ingredients. We take this commitment seriously and our many approval seals attest to the level of investment we make on your behalf."
What's new?
In April, with COVID-19 creating demand for hand sanitizers that could not keep up with consumer demand, Jayme met the challenge. She quickly pivoted Greenerways and, in just three weeks, launched a 70% ethanol hand sanitizer. This formula exceeds the CDC recommendations of 60% ethanol. And it's already in CVS and 7-11 stores nationwide.  How did she and her team of chemists and doctors accomplish this so quickly?
Lastly.
Jayme has a big heart and supports a non-profit here in Los Angeles.  Beauty2thestreetz.  As you will hear, Jayme has wonderful stories to share about her lifestyle with her family business and why living organic is important to her and her customers.
Tune in to hear more!
---
What's Your  Story? Conversations + Connections = Community