Jean Duffy will be joining me on the Born To Talk Radio Show Podcast on Monday, July 24th from 1-2 PT.
Meet Jean.
Jean Duffy has just published her first nonfiction book.   Soccer Grannies: The South African Women Who Inspire the World.   She has had essays appearing in the Boston Globe, Concord Monitor, WBUR Cognoscenti, and other publications.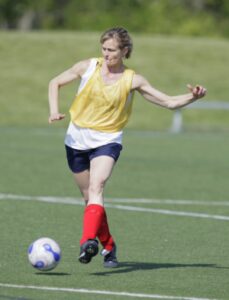 Jean can be found on the soccer field in Lexington, Massachusetts where her team, the Lexpressas, has been playing for some twenty years. When she's not attacking the keyboard or flubbing a shot on goal, she might be consulting with nonprofits. Jean and her husband live in Somerville, Massachusetts.
Meet Beka Ntsanwisi.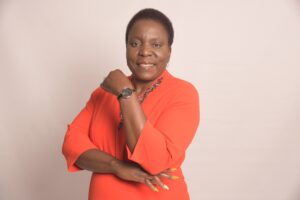 Rebecca Ntsanwisi aka "Mama Beka" was born in Tzaneen, Limpopo.  She has devoted her life to philanthropic work and raising awareness about some of the many problems in South Africa.
Combined with her passion for sport, she started the soccer grannies when she was diagnosed with colon cancer in 2003. It was during her own battle with the disease that she set out to create a structure that could also help benefit the elderly woman in her village and South Africa.
The Vakhegula Vakhegula Football Club, also known as the Soccer Grannies, is a team of 40-to 80-year-old women who play soccer in the town of Nkowankowa in Limpopo, South Africa.

Soccer Grannies.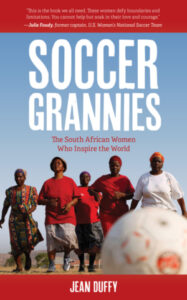 The Soccer Grannies is the inspirational story of an amazing group of soccer-playing South African grannies.
In rural South Africa, beloved humanitarian "Mama Beka" defied social conventions and started a soccer team for the women in her community. The Soccer Grannies, as they came to be known, won over their families and villages who at first rejected the idea of older women playing soccer.  That single team quickly grew into dozens. Soon, the strength, tenacity, and pure joy of the Soccer Grannies had captured the attention of the world.
In Soccer Grannies: The South African Women Who Inspire the World, Jean recounts how she and her team brought the Soccer Grannies to the U.S. after hearing their incredible story. Despite many obstacles that stood in their way, the Soccer Grannies finally arrived.  Jean describes the wonderful friendships and cultural exchanges that followed. But Soccer Grannies tells more than just the physical journey of the South African women.  It also details the Grannies' personal journeys, sharing poignant insights into the realities of women living in South Africa.
In Closing. Tune in to hear Jean's inspiring story and tell your friends!!
Conversations + Connections = Community
Making the world a better place.  One Story at a time.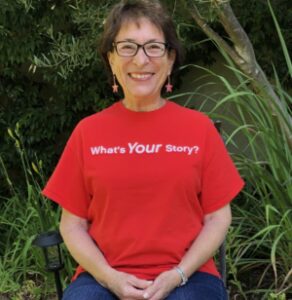 What's Your Story? I want to share it!
 Marsha@borntotalkradioshow.com
Facebook    Twitter  Instagram  LinkedIn