On Monday, October 8th my guest on the Born To Talk radio show will be Kenneth D. Carson, aka KC.  The focus of our show will be Sickle Cell Disease.  KC is a Sickle Cell Warrior, an Advocate and President of Life In The Blood Sickle Cell Disease Foundation and Executive Producer of "This is "The Call" a Radio Show also on LA Talk Live, that speaks to issues in the Sickle Cell Community. As well as a minister of the Truth and Love of Jesus Christ.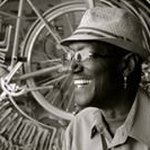 Our show can be heard and seen beginning at 1:00 PT on LA Talk Live and Ustream.  KC will be sharing his story about living with Sickle Cell Disease as well as defining what it is and how is it different from Sickle Cell Trait.
His show…This is "The Call" has a cast of hosts that understands Sickle Cell Disease as they bring their own experiences and experts in the field to share their information.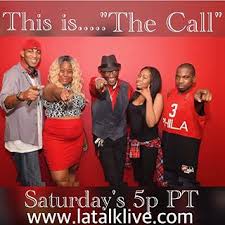 Education and advocacy is vital not only within the Sickle Cell Community but to people that have no idea what it is. What are the symptoms? Who should be tested? How do you protect yourself?
The priorities that face the Sickle Cell Community are access to care, training and professional education, research and clinical trials and global health.
Do you know how Sickle Cell got it's name? This photo shows normal red blood cells and sickle cells. As you can see the shape is much different and doesn't move through the blood vessels in the same way as normal red blood cells causing blockage.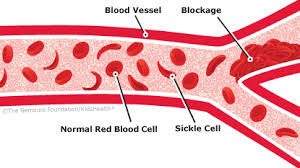 KC will be speaking from his own personal experiences about how living with the disease has affected his life and the members of his family. His story is important because knowledge and sharing the information to all of you could perhaps change your life and the lives of your loved ones.
We're going to "Roll the Dice" and explain how these dice can be used as an educational tool.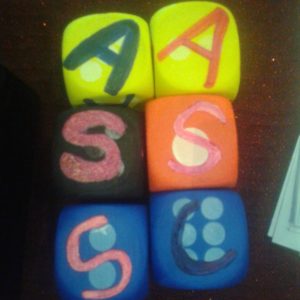 Tell your friends and join us for his compelling story on my Born To Talk Radio Show.
Conversations + Connections = Community
What's Your Story?
You can follow me on my Born To Talk Radio Show Facebook page and
Twitter @ Born2Talk