I'm looking forward to sharing the sport of Lawn Bowling with you on my Born To Talk radio show on Monday, August 7th from 1-2 PT on LA Talk Live with my guests husband and wife team, Scott and Linda Roberts.  This is Scott's 2nd appearance on the show. It was so popular, I thought it would be fun to see what he's been doing since we were last together.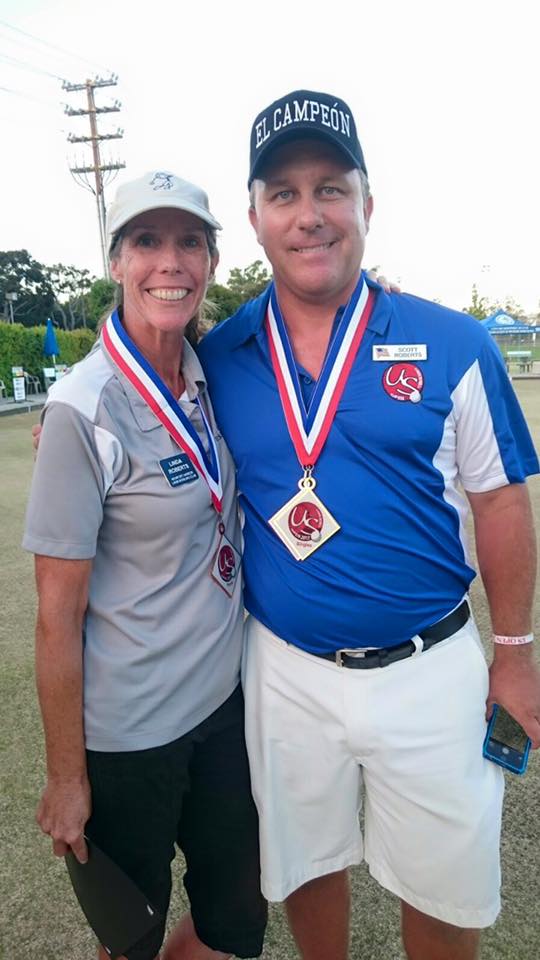 We will talk about Lawn Bowling from the vantage point of a couple that enjoys this sport together.
Scott started bowling in 2009 at the beautiful Laguna Beach LBC in So. California with his wife, Linda.  He served as President of SWLBA from 2015-16 and Secretary from 2013-14.  He is also a certified umpire. Currently Scott is Bowls USA 2nd Vice-President.
Scott has represented Team USA on multiple occasions, winning silver in 2010 Tiger Bowls and bronze at the 2016 Indoor World Cup.  He won the US Open Singles and Bowler of the Tournament in 2015 and the Singles National Championship in 2016.
Linda is a Team USA member, two-time US Open Pairs Champion and US Open Women's Bowler of the Tournament in 2015.
They are both members of the Laguna Beach and Newport Harbor Long Bowling clubs.
Yes, they take this sport seriously.  Some may think that Lawn Bowling is a sport for the retirees with free time.  This isn't necessarily so. People of all ages compete or just bowl for fun.  You may be surprised to know that Lawn Bowling is an international sport.  There is hope that it will also become an Olympic Sport in the future.
Maybe you've gone bowling in a traditional bowling alley, using a bowling ball with a space for your thumb and two fingers.  In Lawn Bowling, you use a "bowl" that looks similar to a soft ball. There are no pins, rather there is a jack ball. What's that you ask?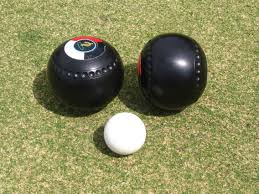 See those seams, much like softball, they are vital in determining the direction you ball will travel along with how you position your feet. This is an example of the arch the bowl will travel to get as close to the jack ball without going into the ditch.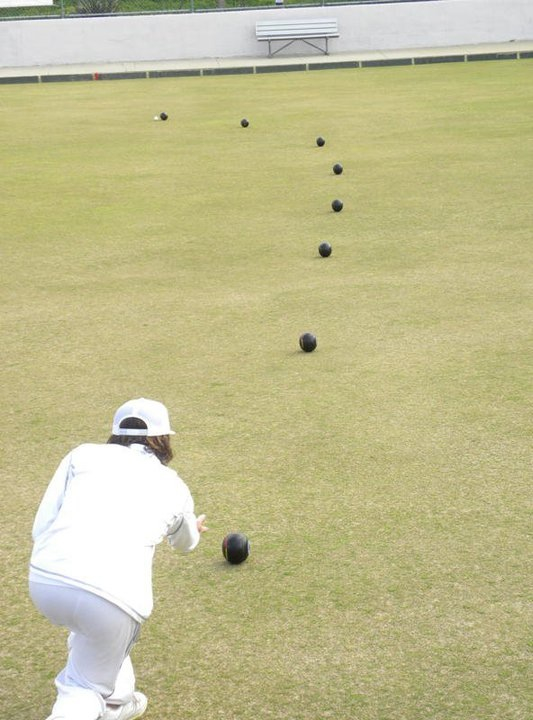 Join us as you discover more about Lawn Bowling that may inspire you to find a club near you.
Born To Talk
Conversations + Connections = Community
What's Your Story?