My guest on the Born To Talk Radio Show Podcast on February 3rd from 1-2 PT will be Maritza Morales. She is the Executive Director of CARES at LAC+USC Medical Center.  CARES is the Medical Center Auxiliary for Recruitment, Education, and Services.
Meet Maritza.
Martiza was born and raised in Los Angeles.  While looking for something to do after school, she decided to become a Junior Volunteer at LAC+USC Medical Center, in 1996.  In the beginning, she assisted in patient care areas and childcare centers.  Little did she know, when she graduated from Bravo Medical Magnet High School, that her future was just a short walk away. After graduating from Cal State LA, with a BA in Child Development, she started her professional career and has never looked back.
What is CARES all about?

In February 1969 CARES was incorporated as the LA County/USC Medical Center Auxiliary by the State of California as a non-profit corporation.  Their purpose is to provide financial support and volunteer service to the Medical Center and the Medical School.  They are dedicated to serving the patients and their families at the Los Angeles County + University of Southern California Medical Center.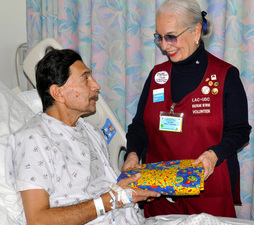 Its primary mission is to benefit patients by adding comfort to their hospital stay and providing services that help the patients access quality health care.
CARES also Operates two Child Cares Centers. Since 1971, CARES has provided a safe, comforting haven to over a million children while their family members receive necessary medical care. Imagine how parents who may be struggling with anxiety and fear are supported. They gain comfort and relief knowing that in the midst of a medical crisis, their children will receive quality care. FOR FREE!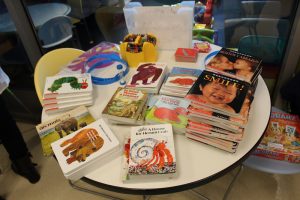 They also promote educational programs including their partnership with the LAC+USC Pediatric Diabetic Clinic.  In addition, CARES has a Pediatric Reading Program and Lending Pediatric Preventive Injury Program Library.
There are many volunteer opportunities.
Join us to hear all about the wonderful work CARES is doing in the community.
---