Podcast: Play in new window | Download
Subscribe: RSS
Maritza Morales is the Executive Director for LAC+USC Medical Center CARES. We had a wonderful conversation about the great work she, her staff, and volunteers are doing.
Did you know?
The origin of LAC+USC Medical Center dates to 1878 when the County of Los Angeles opened a 100-bed hospital.   The County affiliated with the University of Southern California (USC) Medical School in 1885 for the provision of care.
On December 7, 1930, Hollywood actress Mary Pickford dedicated the 8-ton cornerstone for a modern Los Angeles County General Hospital on State Street. The 1 million-square-foot concrete building opened in 1933. In 1968, the Board of Supervisors voted to rename the hospital LAC+USC Medical Center to reflect its academic partnership.
Following damage to the historic hospital building from a 1994 earthquake, a 600-bed replacement hospital opened in 2008. The general hospital building is a registered historic landmark and now houses a Wellness Center offering a variety of health resources to community residents.
Today LAC+USC is a world-class teaching hospital. It is a Level-One trauma center, and hub in the County-run healthcare system serving 10 million residents. The hospital is a training site for the U.S. Navy and more than 900 physicians completing their Graduate Medical Education in nearly every medical specialty and subspecialty.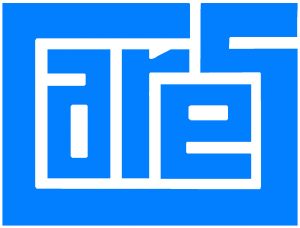 Since 1971, CARES has provided a safe, comforting haven to over a million children while their family members receive necessary medical care. Parents who may be struggling with anxiety and fear, gain comfort and relief knowing that in the midst of a medical crisis, their children will receive quality care. CARES Child Care Centers offer a broad range of services FREE of charge for patients' families at the LAC+USC Medical Center.
Programs and Services.
As you listen to the show, Martiza shares the amazing work that her staff, board members and volunteers are doing to create a safe and fun place for children while their family members may be hospitalized or coming in for outpatient treatments or appointments. There are so many programs and services that she tells us about.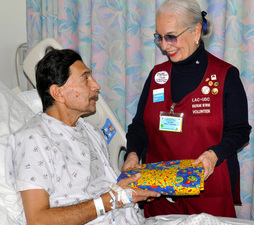 They also provide CARE to adults that may require patient services.
How can you help?
There are many ways you can help. Become a volunteer. Donate clothes and household items to their thrift store. Do you have children's books you would like to donate to the lending library? You can make a monetary donation. All of those resources support CARES' mission of helping a community that needs financial support during difficult times.
As an example, a young boy or girl comes into the emergency room, after falling off their bike, without wearing a helmet. They will leave the hospital with a helmet provided at no charge.
What does Maritza love most about going to CARES every day?
Her keyword is Helping…She said whether it is directly with children or adults or indirectly with her staff;  helping gives her purpose and gratefulness each day. Since she started as a volunteer while still in high school, Martiza has been connected to CARES ever since. It sounds like a perfect match to me!
Listen in to hear her complete story!!
---
What's Your Story? Conversations + Connections = Community