Joining me on the Born To Talk Radio Show Podcast on February 14th from 1-2 PT is Mary Gullermin.
Who is Mary?
Mary Guillermin is the widow of film director John Guillermin. John made 36 feature films over nearly forty years; a long and varied career. She is the Editor & Co-Author of her first book, "John Guillermin: The Man. The Myth. The Movies." Mary, like John,  was brought up in the sprawling suburbs of London, 27 years apart. They both hated the grey never-endingness of suburbia and lived together in the countryside. This included Essex, Malibu, and lastly Topanga, CA, where she still lives today.
Mary was married to John for the last 16 years of his life.  They met in London in 1998 and fell in love at first sight. According to Mary, he was a wildly difficult but passionate and exciting, loving and tender contradiction of a man. He is still, five years after his death, the love of her life. After John died in 2015, Mary was aware that no book had been written about his many films. Now she is thrilled to have brought this collection of wise and knowledgeable voices of film to bear witness to his talent and accomplishments.
John Guillermin.  The Man. The Myth. The Movies.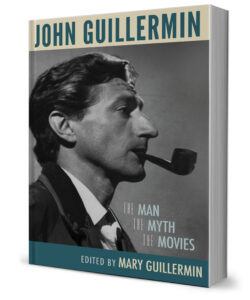 This is the first book to be published about John Guillermin's life and films. Award-winning film critics, directors, film archivists, and professors of film examine the thought and creativity of his directing.  They help answer the question of why you may not be more familiar with his work.
If you have seen The Towering Inferno, King Kong (1976), Death on the Nile, or The Blue Max, you have witnessed the talent of director John Guillermin who Dino De Laurentiis nicknamed "The Wild Man."
Lavishly illustrated and offering new critical appraisals of his key films from the 1950s to the 1980s, the book includes a never-before-published autobiographical essay and unique and invaluable insights, shared by Mary, into the personality of a fascinating filmmaker.
A full appreciation of his impressive body of work is long overdue and this book will delight and inform enthusiasts and film scholars alike. It offers fresh insight not only into this director but also into the history of filmmaking and the British and US film industries of that time.
Additionally, throughout their 16-year marriage, John frequently wrote love letters and poems to Mary. Several are included as an appendix in the book.
Tune in to hear Mary's stories of her life with John and what she is currently doing in her one-woman shows.
********************
Conversations + Connections = Community
Making the world a better place.  One Story at a time.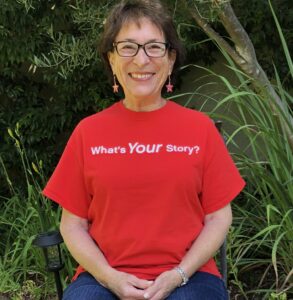 What's Your Story? I want to share it!
 Marsha@borntotalkradioshow.com
Facebook    Twitter  Instagram  LinkedIn