Podcast: Play in new window | Download
Subscribe: RSS
Thank you, Matthew Morales, for joining me today, on the Born To Talk Radio Show Podcast.
Matthew Morales is a Motivational Speaker, Thought Leader, Entrepreneur & Author.
In the Beginning.
Matthew's dad had a million-dollar library! His library consisted of books on finance and, philosophy and he also took him to seminars. His mother was a businesswoman, worked multiple jobs, paid her way through school, and taught him business.
While traveling with his girlfriend in Nepal when they had $2 left he said "How many times will I be in this same broken position, before I decide never again. I will never be poor again."
Matthew always said that a major reason he didn't succeed financially is that he wasn't taught about money growing up especially in school. But the truth is, that was a lie, according to him. He had heard hundreds of times before to spend less money than he makes, save money for emergencies, invest, and not count my chickens before they hatch. What he wasn't taught is how. Not what those words truly meant.
Profesionally.
Matthew connects people to the Soul of their company and teaches them to become more profitable.  He's been privately consulting businesses and corporations on their business and marketing plans, for over 10 years.  Philosophy and spirituality is his passion. He uses his wealth of knowledge to give his clients a well-rounded look at money as a spiritual practice.
Never Be Poor Again.  A Guide to Money as a Spiritual Practice.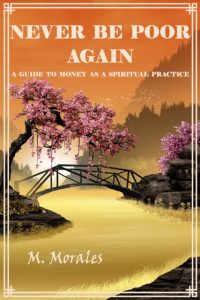 "This isn't a story about poverty. It's a story about how arrogance leaves us poor. If not financially, then mentally poor; which is a worse place to be. "For a poor man with applied wisdom, is better than a sedentary genius." Discover how a kid from the hood made it good, not just financially, but through reaching a higher spiritual plane. In his fascinating work, Never Be Poor Again, Matthew Morales reveals the sometimes lucky, sometimes nerve-wracking journey, from poverty to enlightenment and enoughness.  Using Laws of the Universe and vulnerability, Matthew teaches how to respect and most importantly how to put into practice, the way out of poverty. Mentally, Spiritually, and Financially."
"This book will redefine how self-help books are written. Not many self-help books take you on the journey of struggles and what it actually took to grow. Most are told from the perspective of the expert, and what to do, this is the opposite. It takes you on an emotional rollercoaster as you experience the author's experiences of poverty, and watch as he frees himself by the end, giving you the satisfying feeling that you can do it too. It connects directly to the hearts of the readers and is easier to relate to than any financial literacy book."
Ready to purchase the Kindle Version?  Here's the link available until July 16th.
Here are some takeaways:
What does arrogant mean?   "To avoid one's own ignorance. It's to take a stance in ignoring something because I'd rather feel good about my intelligence than be wrong.  I had to learn to be willing to be wrong."
"Money is a currency. Just like other currents, electrical currents, magnetic currents, or water currents, the currents of finances follow the same laws. Work with the laws of nature and the laws of nature will work for you. "
Lastly, "Don't count your chickens before they hatch. Count your eggs, not your chickens. They aren't chickens yet, they are eggs and that's ok. Because then you are limiting what they can be. They all won't be chickens, and to assume that they always will is insane."
Thank you Matthew for an inspiring and enlightening podcast!
---
"The study of one's soul, mind, and spirit/breath is the inner-work necessary to grow toward spiritual health."
---
Conversations + Connections = Community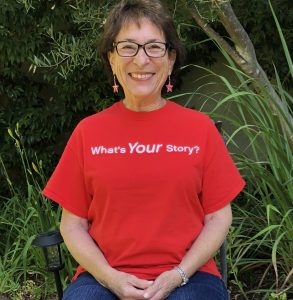 Making the world a better place.  One Story at a time.

What's Your Story?  I want to share it.
Marsha@borntotalkradioshow.com
Facebook    Twitter  Instagram  LinkedIn