Join me on the Born To Talk Radio Show Podcast on July 19th, 1-2 PT with my guest, Dr. Andrew Newberg, MD.
Let's Meet Andrew.
To start with, Dr. Andrew Newberg, MD, is the research director of the Marcus Institute of Integrative Health and a professor in the Department of Integrative Medicine and Nutritional Sciences at the Sidney Kimmel Medical College at Thomas Jefferson University in Philadelphia.  As a neuroscientist, he studies the relationship between brain function and various mental states.   Andrew is a pioneer in the neurological study of religious and spiritual experiences. His research includes taking brain scans of people in prayer, mediation, rituals, and trance states.  Andrew has also used neuroimaging research projects to study aging and dementia, Parkinson's disease, epilepsy, depression, and other neurological and psychiatric disorders.  He is the author of ten books and is regarded as one of the most influential neuroscientists working today. Coupled with all of his experience, we will be talking about his latest book he co-authored with  Dr. Daniel A. Monti, MD.
Brain Weaver. 
Creating the Fabric for a Healthy Mind through Integrative Medicine.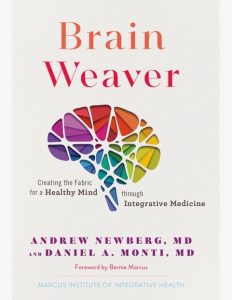 Topics for Discussion.
As an example, how does Dr. Newberg define optimal brain health?  What is the cognitive process?  How do our emotions play a part in our brain? What about our diet and sleep?  How do our social and spiritual lives influence our brain health? Are you experiencing stress and anxiety?  Does heredity have a relationship with our brain health?  In addition, we will also be talking about our healing systems.  And lastly, what's the good news about our brains?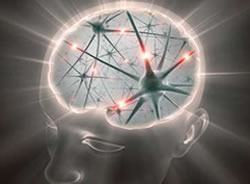 In closing, Brain Weaver is an essential guide to help us keep our brains as healthy as possible for as long as possible.
All of his information is relatable and could provide you with strategies for optimum brain health! It's a Win-Win!
Tune in to this informative show.
---
Conversations + Connections = Community
Making the world a better place.  One Story at a time.

What's Your Story?  I want to share it.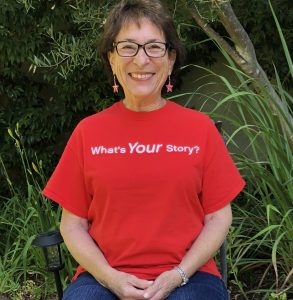 Marsha@borntotalkradioshow.com
Facebook    Twitter  Instagram  LinkedIn