Please join me and my guest, resilience coach Joel Drazner, on my Born To Talk radio show, Monday, September 18, starting at 1:00PT on LA Talk Live and Ustream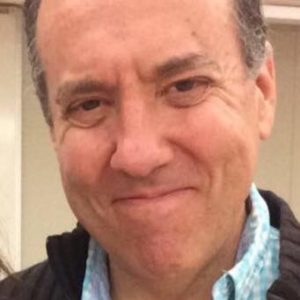 Joel has his MA in Spiritual Psychology, from the University of Santa Monica. We will be exploring an explanation of how the human mind works, called The Three Principles of Mind, Consciousness and Thought and by merely grasping an understanding of this explanation, people rapidly develop a happier experience of life.
Joel has been coaching clients throughout the United States, as well as in Norway, India and the United Kingdom on how to bring out the unlimited resilience — or capacity to bounce back from life's emotional/psychological setbacks — that already exists within them. His happy profession involves pointing people everywhere to this capacity, and many other long-sought qualities such as inner peace and calm, confidence, being comfortable in one's own skin, and unconditional love, that are innate within them.
In addition, Joel has provided therapeutic facilitation for stress and anxiety issues for inmates at the Central California Women's Facility; conducted seminars on the Inside-Out understanding of conscious experience for gifted-but-underserved youth through the Youth Business Alliance and through Orange County's (CA) SteppingUP program; and he has led workshops on stress and resiliency for veterans transitioning back from homelessness through the Salvation Army.
He has conducted the "Freedom From Stress — Your Factory-Installed Setting" workshop for faculty and administration at L.A.-area schools, for small business owners and their staff members, and has been a keynote speaker at the West Los Angeles Chamber of Commerce, the LAX Coastal Chamber of Commerce, and the Westwood Rotary Club.
Currently, he is conducting a bimonthly series of lecture/seminars on the topics of stress reduction, innate resilience and performing-artist anxiety at the Westwood Branch of the Los Angeles Public Library.
If you'd like to start living life as the resilient, confident, content, balanced and happy human being that you actually already are . . . then this week's show is not to be missed.
Born To Talk
Conversations + Connections = Community 
What's Your Story?
You can follow me on Facebook and Twitter Born2Talk