Jabari K. Smith, will be my special guest on Monday, September 25th on the Born To Talk radio show. You can watch and listen starting at 1:00PT on LA Talk Live and Ustream
Jabari is my first triple returning guest. We met a couple of years ago by chance and like many encounters that I have with strangers, he has become a very good friend.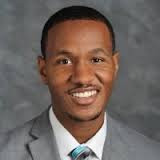 What you will find out by watching/listening to the show is the energetic and magnetic style he has when he speaks. Our focus will be to look back where he was a year ago when he launched his first book, "Life's Playbook…11 Plays To Success."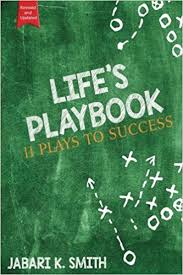 This book was written for student athletes to help them gain knowledge of how sports can play a part in their future success. He speaks from firsthand knowledge as football player in college at Texas Tech and then his three seasons he spent as a professional in arena football.
His playbook is ideal because it is a workbook, designed to be written in and reviewed. I highly recommend his book for parents as a tool to discuss these important life lessons that will help your student athlete transition into whatever they hope to do in their future. I also have read these concepts and can see how they can easily apply to the non- athlete, including myself.
Jabari used the skills he's teaching to reach and achieve his own goals. He's education includes a BA in Human Development and Family Studies from Texas Tech University and his Master's degree in Organizational Management and Leadership Development at Spring Field College.
Now Jabari has stepped up his game and is launching his new website this week, www.theprofessionalathlete.com and is Founder and Host of his own radio show, The Professional Athlete. He will be discussing with his guests how the lessons they learned in athletics were applied to transitioning into new successful business ventures.
He asks, "What do you when you hang up your cleats?" "What is your new identity and where do you see your future?"
I'm certain you will find our show informative and entertaining. He has been a game changer in my life and perhaps he will inspire you as well.
Born To Talk
Conversations + Connections = Community
What's Your Story?
You can also follow me on my Born To Talk Facebook page and twitter Born2Talk