Podcast: Play in new window | Download
Subscribe: RSS
Thanks to my guests on the Born To Talk Radio Show Podcast, Co-Founders of She TV Media, Natalie Perez and Meredith Yinger.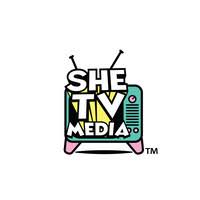 Natalie and Meredith worked for years in the film industry in a variety of positions: Director, Cinematographer, Producer, Actor, Editor, and more. They worked both in front of and behind the camera. It was during this time that they noticed a growing misrepresentation of women and men. People aren't being portrayed in a "human" way anymore.  Meredith and Natalie decided that if they wanted to see a change in the media, they would have to become the media. This was the beginning of She TV Media.
Women Entrepreneurs.
What is the mission of their production company?  They tell untold and inspiring stories about empowered women. Their services include:
Documentaries. They understand what it feels like to be left out of the narrative, but together they can amplify your Story for all to hear.
Commercials. Telling stories and promoting brands through entertaining and sophisticated videos.
Narratives. Subjects that have an inspiring, impactful, socially conscious, or based-on-a-true-story short or feature film.
Behind the Camera. 

"We will develop, film, and edit your desired professional video. We look forward to rising with you! #WeRise"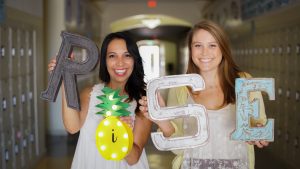 Documentary. Scars Unseen.
Understanding that domestic violence is cyclical in nature, this six-part documentary series will also focus on the untold side of the story and life after abuse.  One of their subjects will recount their experience involving domestic violence. The focus is on what it took for them to overcome. Whether they were formerly abused or if they formerly abused another person, they will dive deep into who or what allowed them to see a better life for themselves. As you might imagine, this is a very sensitive subject. However, trust is a key factor in sharing personal stories of this nature.
What does the future hold?
Finally, as you will hear, they have only just begun to tap into this industry.  Perhaps, after listening, you might have a story that you would like told. Therefore, don't hesitate to contact Natalie and Meredith to explore those possibilities.
---
What's Your Story?  Conversations + Connections = Community
Do you have a story to share?  You can contact me directly at
Marsha @BornToTalkRadioShow.com