Join me on Monday,  September 9th on the Born To Talk Radio Show Podcast from 1-2 PT with my guests, Natalie Perez, and Meredith Yinger. They are the Co-Founders of She TV. Media.
Let's meet my guests.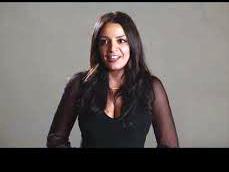 Natalie Perez is an LA-based cinematographer and filmmaker. Her work includes narrative and documentary films, shorts, and web series— from quirky comedies to dark thrillers, dynamic musicals to stark dramas.  ​Natalie's passion stems from genuine and honest stories that capture human emotion and connection. She strives to create visual pieces of art in every frame.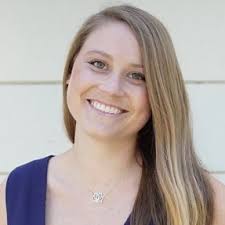 Meredith Yinger is an LA-based director, producer, host. She loves to bring stories to life through the magic of film. Whether it be short documentaries, interviewing experts, or how to make the most bomb guacamole, Meredith has your back.  Meredith thrives off of interpersonal communication and aims to be a voice for those silenced. She is a huge advocate of female filmmakers and entrepreneurs.
She TV Media.
Meredith and Natalie met at Loyola Marymount University. They are kindred spirits.  What came next? They saw a need in the film industry and noticed a growing misrepresentation of women and men. According to Meredith, "People aren't being portrayed in a 'human' way anymore."  What does She TV Media offer?   They are a full-service production company that tells untold and inspiring stories about empowering women.
Meredith and Natalie decided that if they wanted to see a change in the media, they would have to become the media. As a result, that's how Together We Rise became their motto.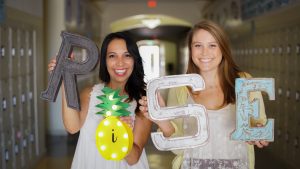 These entrepreneurs will also be providing insights about their challenges and successes on how they have made their business flourish. As an example, the documentary they are currently working on in Scars Unseen.
Their Documentary Scars Unseen.
Scars Unseen aims to illuminate the power of healing, de-stigmatize victimhood, and encourage open communication about the causes, treatment, and prevention of domestic abuse. Domestic abuse doesn't have to be our reality. Their documentary will be sharing discovering how to disrupt the cycle of abuse.
Meredith and Natalie will share their stories coupled with their advice they would give their younger self to how they balance their productive lifestyle. Finally, what does the future hold?  You'll need to tune in to find out!
Lights Camera Action!
---
What's Your Story?  Conversations + Connections = Community
Do you have a story to share?  You can contact me directly at
Marsha @BornToTalkRadioShow.com