Join me on the Born To Talk Radio Show Podcast, Monday, November 5th from 1-2 PT with my guest, Paul Mitchell, President of Mitchell Sales Advisors and well-respected Volunteer in the community.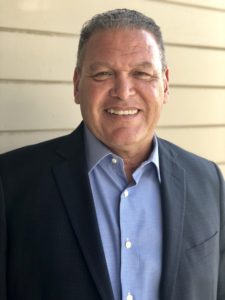 Paul is a results-focused sales professional with a strong track record optimizing bottom-line performance in a variety of industries across the nation. He has been a sales leader for over 20 years and has led small business and enterprise teams, focusing on scaling sales teams responsibly.
Paul is a "servant leader" who believes personal and professional growth and improvement happen when helping others reach their potential. He also employs the concept of "appreciative inquiry" to play to people's strengths and identify what works so that can be replicated and expanded. He believes growth happens when individuals and teams continue to enhance their strengths and build on prior successes.
When working with an organization, Paul helps each team member understand their role in the company's success; and then emphasizes how their individual strengths can make the whole organization better.
This show is about Paul Mitchell's journey from growing up in Minneapolis, Minnesota in a bi-racial family back in the 1960's until the present. How did those life lessons play a part in his early years and what did he do to overcome some of those challenges.
I met Paul over 20 years ago while I was the Membership Director of the Westchester Family YMCA in Los Angeles. Paul came regularly to the Y. I hadn't seen him for many years after I had retired. I ran into him at the local Ralph's market.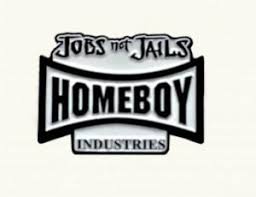 He was wearing a Homeboy Industries T-shirt and that started our conversation. He volunteers at Homeboy Industries. I was very interested in hearing about what he does there.
The Rev. Gregory J. Boyle, S.J., is the founder of Homeboy Industries in Los Angeles, the largest gang intervention, rehabilitation and re-entry program in the world. Homeboy Industries provides hope, training, and support to formerly gang-involved and previously incarcerated men and women allowing them to redirect their lives and become contributing members of our community.

As we continued to play catch up I heard about how volunteering has played an important role in his life. We will be talking about some of the other organizations he is involved with including Healing Hearts Restoring Hope.
He also goes on an annual mission trip to Guatemala each year. Paul Mitchell is a generous man with his time and desire to help people whether it's in his professional life or his personal life. He has stories to share. You've come to the right show to hear why volunteering is so important to him.
Conversations + Connections = Community
Here's how you can reach me.
marsha@borntotalkradioshow.com