Joining me on the Born To Talk Radio Show Podcast on September 20th, from 1-2 PT is Ron Sandison.
Meet Ron.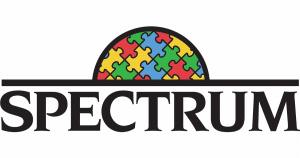 To start with, Ron works full-time in the medical field and is a professor of theology at Destiny School of Ministry. Ron is the founder of Spectrum Inclusion. Ron has a Master of Divinity from Oral Roberts University. He is the author of A Parent's Guide to Autism: Practical Advice. Biblical Wisdom. Ron has over 10,000 Scriptures memorized including 22 complete books of the New Testament. Ron his wife, Kristen, and daughter Makayla reside in Rochester Hills, MI, along with their pet rabbit, Babs, and cat, Frishma.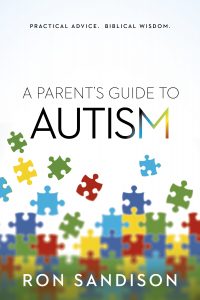 In writing his book, Ron interviewed over 40 experts in the autism community
To being with, raising a child with autism is both a challenge and an adventure. Sometimes parents need to know there can also be wonderful potential for blessings.  Ron shares the inspiring stories of twenty amazing young adults with autism.  He explains how each of their family's unwavering support and faith in God led them to accomplish what was thought impossible.
Ron has exclusive teaching on bully-proofing children, as well as practical wisdom, biblical knowledge, and his life experiences. He compassionately shares his own personal struggles with autism as a minister and professional in the medical field to help raise outstanding children.
Understanding autism is his opening chapter. Ron writes about his perspectives and perseverance as well as the power of advocacy.  This book takes the reader to a new level of empathy and respect for individuals who live with autism.
Did You Know?
Did you know that more children will be diagnosed with autism than with AIDS, diabetes, and cancer combined? In America, one in every sixty-eight children are diagnosed with autism. Subsequently, this means that thousands of families will receive the diagnosis that their precious son or daughter has an autism spectrum disorder. Therefore, with this disorder being diagnosed at such an alarming rate, how can parents be equipped to confidently raise children with autism?
In Closing.
In summary, this Parent's Guide is honest about autism's challenges but opens up windows into unimagined possibilities for us all.
Tune in to hear Ron's Story!
---
Conversations + Connections = Community
Making the world a better place.  One Story at a time.

What's Your Story?  I want to share it.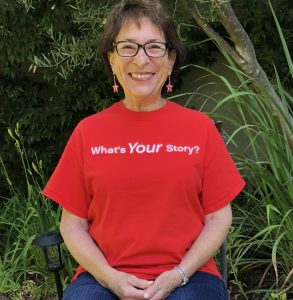 Marsha@borntotalkradioshow.com
Facebook    Twitter  Instagram  LinkedIn