Podcast: Play in new window | Download
Subscribe: RSS
Thank you Stuart Sobel for joining me on the Born To Talk Radio Show Podcast.
Stuart.
To begin with, Stuart and his family moved to Beverly Hills in the early '50s.  He saw it as a combination of "Happy Days" and "Rebel Without a Cause."  While attending Hawthorne Elementary school in Beverly Hills, he became quite aware of how his classmates and their parents all had different last names.  He thought it was so strange until he came to realize that his classmates had celebrity parents.  They were known by those names and the kids didn't use those last names.  He also, became aware as he got older, that many of his classmates had limo drivers, maids, and for some, gun-toting. bodyguards.
After attending Beverly Hills High School and then a private high school, he went on to Woodbury University, in Burbank, CA. Stuart always loved to write, but after graduating from Woodbury, his interests became more about buying and selling real estate.   With writing not exactly on the back burner, he started writing articles for magazines about Martial Arts.  He always had projects, one included managing a kick-boxer. However, writing about what he saw, felt, and experienced launch him into yet another journey.
Friends and Enemies.
As I mentioned, Stuart grew up in a well-to-do city.  But all he knew, was that he had friends, and one of those friends included Robbie Sedway that he met in the 4th grade.  He never questioned Robbie about his family.  But looking back he knows much more.  Robbie's dad was Moe Sedway. He was a businessman and Chief Lieutenant to Mob Boss, Meyer Lansky.  A fact I learned today, the mobsters were all Jews.  The Mafia were Italians at that time.  Moe and Benjamin "Bugsy" Siegel were mobsters.  He hated being known as "Bugsy" but it stuck like glue.  At an early age, they began a criminal career in Manhattan's street gangs.  In 1936, Moe married Bea.  They had a bodyguard, known as "Moose."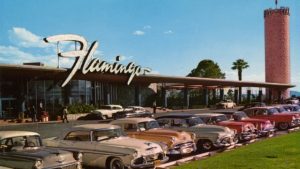 In 1945, Siegel had a brilliant idea.  Just hours away from Los Angles, sat a sleepy desert town of Las Vegas, Nevada.  Siegel decided to build the Flamingo Hotel in the middle of the desert with $6,000,000, a chunk of which came from the New York syndicate.  Moe was also instrumental in the financing and construction.
How did these "friends" become enemies?  Enter, my guest Stuart Sobel.
'Queen Bee' and The Killing of "Bugsy" Siegel.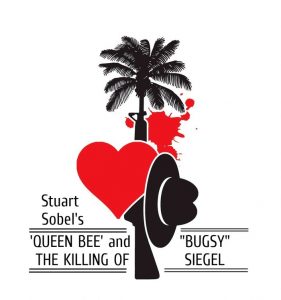 For many years, Stuart researched all of the reports surrounding the killing of Bugsy Siegel, including through the eyes and experiences of Bee Sedway.  Bugsy was murdered in his home, with 5 people there at the time.  This is the story of a woman who has her best friend killed, by her boyfriend, in order to save the life of her husband.
Why was he killed?  Who was responsible? Why wasn't the person ever prosecuted?   The actual killer was never even questioned.  There was speculation of course, but his name was never brought up. This is a private look behind the scenes of the oldest and most notorious cold case in America.
In closing.
Stuart hopes to have his manuscript published this year.  It will be a must-read.  And, I can't help but think with a screenplay to follow.
I'll keep you posted when the book hits the market!
Thank you, Stuart!
---
Conversations + Connections = Community
Making the world a better place.  One Story at a time.

What's Your Story?  I want to share it.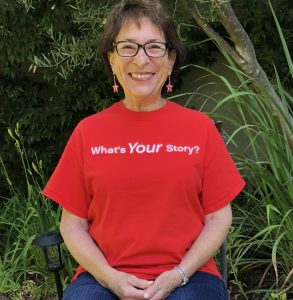 Marsha@borntotalkradioshow.com
Facebook    Twitter  Instagram  LinkedIn