Podcast: Play in new window | Download
Subscribe: RSS
Thanks to Russell Boschetto for being my guest today on the Born To Talk Radio Show Podcast. The show was very personal to me, because of my close relationship with Russell and his family.
I've been constantly inspired by his deeply rooted values of being a Dad. He doesn't just wear that title, he lives it fully be his words and actions. His influence on his kids is exhibited in their kindness and compassion in their actions and deeds.
Not only does he take his role as Dad very seriously, he has inspired his son Symond to see how he too could make a difference. Share Hope USA was a joint venture because of Symond's idea to help homeless people have something to eat and spreading hope. Homeless people, may not have a place to live, but when you add humanity and know them by their name, it not only changes the spirit of the person without a home, but it has an enormous impact on all of this that volunteer as well.
It started as a simple question and now 3 years later they continue to make a difference not only with those people that are homeless but also with helping put a smile on the face of sick children at Children's Hospital Los Angeles with his annual Play-Doh drive. Over 15,000 cans were donated this year.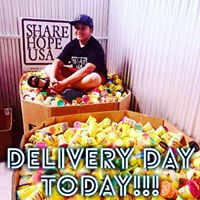 Share Hope USA is more than a non-profit, it's a movement to change lives. I'm proud to be a board member. The mission is important,
The reason for being homeless is irrelevant. Their need for our compassion isn't.

Thank you, Russell, for being the beacon and the wheels on the engine in the life of your kids.
Born To Talk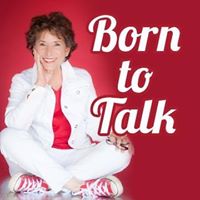 Conversations + Connections = Community
What's Your Story?
Here's how you can reach me.
marsha@borntotalkradioshow.com