Podcast: Play in new window | Download
Subscribe: RSS
Thank you, Sarah Armstrong, for joining me on this episode of the Born To Talk Radio Show Podcast.
Sarah's Background.
Sarah never expected to write a book.  She has a degree in marketing and played volleyball on a scholarship at Georgetown University.  Currently, Sarah is Vice President, in Global Marketing Operations at Google. She is viewed as an industry leader in her area of expertise.    She also serves on the Board of Advisors for Jack & Jill Late Stage Cancer Foundation. When she's not working, Sarah loves traveling the world.  While at the same time, managing the juggling act of being a working mom, and raising her daughter Grace. Grace is now enrolled in her first year of college.
The Mom's Guide To A Good Divorce.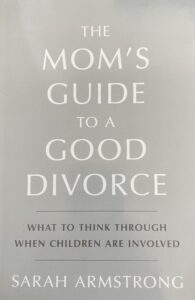 I think you'll find her book well constructed because she breaks things down in Bite-Sized Pieces.  She has written this book like a handbook.  It's outlined specifically for the mindset of a mom who is starting to think through what it will take to get divorced.  Both pre and post, divorced.  Therefore, she decided to put only one topic on a page. By doing this, she has left as much white space as possible to provide space to think about the specific topic.
Her advice is to turn the page when you are ready for the next topic, which could be tomorrow, next week, or next month.
Dad's can also take notice of this book as well. Sarah has heard from them, as they too process a divorce.  Here's the link for you to purchase the book.
Sarah's Take-aways.
 "A 'good divorce' means a couple puts aside their personal feelings for one another and focuses on what is best for their children."
 "When a couple goes through a divorce and children are involved…the stakes are high.  We owe it to our children to ensure they are not collateral damage due to the divorce."
 "There is a responsibility to take co-parenting seriously with the intent of having a 'good divorce'."
"There is not enough conversation around the topic of how to have a 'good divorce'."
"Ultimately, I want to shift the societal perception that a 'good divorce' is an attainable outcome."
"It is not easy, but it is doable…and it is worth it for the sake of your children."
 If you find yourself or have a loved one contemplating divorce, this is the book for you.
Conversations + Connections = Community
Making the world a better place.  One Story at a time.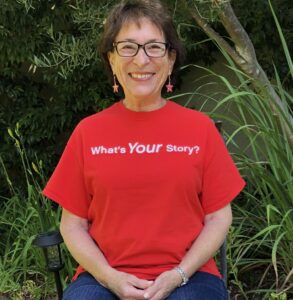 What's Your Story?  I want to share it.
Marsha@borntotalkradioshow.com
Facebook    Twitter  Instagram  LinkedIn