Joining me on the Born To Talk Radio Show Podcast, on Monday, October 5th from 1-2 PT  are returning guests from Susan G. Komen LA County.  Mark Pilon, Executive Director of Susan G. Komen Los Angeles County, and Sharon Schlesinger, the Metastatic Breast Cancer Committee Founder and Chair from Susan G. Komen LA County.
About Susan G. Komen Los Angeles County.
Susan G. Komen is the world's leading nonprofit breast cancer organization, working to save lives and end breast cancer forever. Komen has an unmatched, comprehensive 360-degree approach to fighting this disease across all fronts and supporting millions of people in the U.S. and in countries worldwide.  They advocate for patients, drive research breakthroughs, improve access to high-quality care, offer direct patient support, and empower people with trustworthy information.
Founded by Nancy G. Brinker, who promised her sister, Susan G. Komen, that she would end the disease that claimed Suzy's life, Komen remains committed to supporting those affected by breast cancer today, while tirelessly searching for tomorrow's cures.
Special Events.
October is National Breast Cancer Awareness Month and, despite the pandemic, Susan G. Komen Los Angeles County has a great deal going on during the month.
For the first time ever, during October's National Breast Cancer Awareness Month, Susan G. Komen Los Angeles County will hold a special television event, "Pink Ribbons Caring" on Saturday, October 3 from 6 to 8 PM with the goal of raising $500,000 for Komen's Treatment Assistance Program aka TAP
October 1st to the 31st.
The Susan G. Komen LA to NYC Metastatic Breast Cancer Conference will showcase leading researchers and clinicians to highlight the latest in treatment advances, clinical trials, integrative therapies, and other up-to-date information to improve quality of life issues. This year's Live Stream Conference will provide an interactive space to meet virtually.
What you can expect?  First, the ability to develop relationships in your own secure chat room.  View educational presentations from medical professionals and other metastatic patients to further understand treatment options.  Research progress/direction.  Coping strategies, and a myriad of other subjects of vital interest to patients and caregivers.
In conclusion.
Tune in to this informative show. You will hear why Susan G. Komen LA County is making a difference for so many people.
---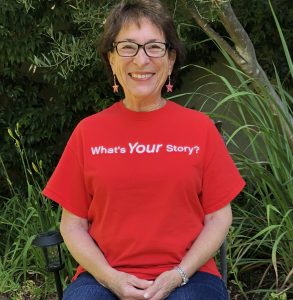 marsha@borntotalkradioshow.com