Podcast: Play in new window | Download
Subscribe: RSS
Thank you Jabari K. Smith and Portia Miller for joining me today on the Born To Talk Radio Show Podcast.
This show marks a very special day for Jabari & Portia.
They officially launched HUEXM, their Human Experience Marketing company.
Jabari & Portia's mission.
HUEXM is a team of brand/marketing consultants who use a holistic approach formulated around Human-Centered Design Thinking, which is the philosophy they use to create products, services, and experiences that address the core needs of their clients.
By keeping humans at the center, they help brands make deep and meaningful connections to people they serve.
Their vision is to draw out the human in every brand, one entity at a time.
What makes them different?
HUEXM is unique because they possess a deep interest in understanding human behavior and its complexities. Everything they touch is customized to fit the client's specific needs. They focus on meeting their clients exactly where they are. There is no cookie-cutter model for how they do business. Everything they do is personal and human-centered. Jabari and Portia are trailblazers.  Their short term goal is client acquisition. The long term goal is consistency with all of their clients.  Their goal is to help each client establish their own unique business model.
Who are their clients?
Currently, they work with Certified Personal Trainers, both beginners in their careers and established trainers as well. They are reaching their clients currently through direct outreach.
Talking points of HUEXM:
Their Secret Sauce:
Discover the element of uniqueness in each individual.
Who are you?
What do you offer?
Who do you serve both inside and out?
How will your client benefit?
Takeaways. 
Jabari and Portia have a deep innate curiosity and want to bring the human touch into their business. They do this by understanding society and behavior.  Companies today are losing the human touch.
They want to equip their clients to run their own successful business model with a system that includes predictable outcomes. If you're considering a business as a Certifed Personal Trainer, this is the show for you. Reach out to Portia at huexmarketing@gmail.com if you have any questions.
---
We all have a Story.  What's Yours?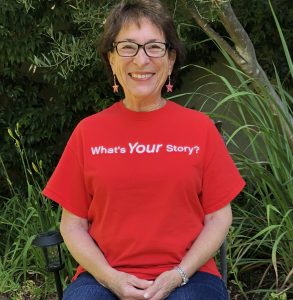 Get in touch!  I'd love to hear from you!
marsha@borntotalkradioshow.com