Podcast: Play in new window | Download
Subscribe: RSS
Thank you, Sylvester Van Buren, for joining me today on the Born To Talk Radio Show Podcast. Your enthusiasm for life is contagious! It's always fun to hear about the adventures and journeys my guests have been on from childhood to adulthood. We don't all take the same path or have the same experiences, however, we all have our own stories and I'm thrilled you shared those stories with our listeners today!
You talked about taking a leap in life into a whole new direction after working in corporate America for 17 years; not everyone is willing to do that. Sometimes we have dreams and aspirations that remain just that, but you took those dreams to the next level. It was interesting to hear how your life in the Marine Corps shaped your future. Thank you for your service! I especially liked hearing about your relationship with your daughter, that was very inspiring and touching.
Mega Potato Stuffed Food Truck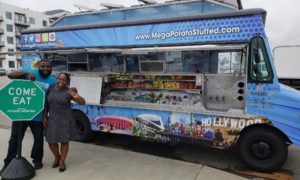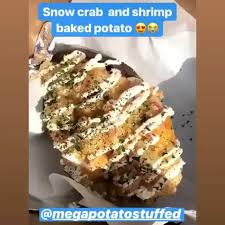 Many of us have eaten at a food truck. Your menu made my mouth water!! I appreciated the behind the scenes aspects of your industry. It's a lot more than parking somewhere and serving food. You serve love too!
I encourage my listeners to follow Sylvester on his Mega Potato Stuffed Instagram page. His website will be up and running very soon.
Don't forget…
You can follow me in a variety of ways by subscribing and following me on my Born To Talk Radio Show Website. Add the Born To Talk Radio Show to your favorite podcast link on Itunes, GooglePlay, BlogTalkRadio, Stitcher, or TuneIn. Don't forget to like the Born To Talk Radio Show Facebook Page if you enjoyed today's show!
Thanks again for your continued to support, I truly love bringing stories alive each week!
Conversations + Connections = Community
Here's how you can reach me.
marsha@borntotalkradioshow.com