Podcast: Play in new window | Download
Subscribe: RSS
Thanks to my guests today Vikki Shepp and Erin Johnson for a fun show about the great work you are doing in
Girl Scouts of Orange County.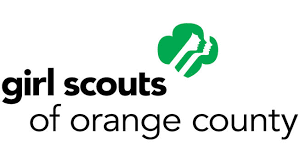 I found myself reminiscing about my own experiences in Brownies and Girls Scouts. This is my sash from junior high and friendship book from elementary school. Those were wonderful memories as a girl scout and also as my daughter's leader as well.
Erin, so many memories continue to flood back in my mind. You mentioned that we didn't have the girls refer to us by our first or last names, so we selected the name they would use instead. I just remembered my name was Flora and my co-leader was Fauna. Your girls know you as Maverick. Loved how you can up with that name!
Vikki, it's clear that being the CEO is your dream job and Erin as the Camp Scherman Director I can see why you love what you do as well. I learned so much about the impact you are making on the girls of Orange County. I would encourage those of you that would like to learn more, volunteer or sign-up your girls living in the Orange County area to visit their website linked on this post. If you don't live in Orange County, but want to get involved visit GirlScouts.org to find a council in your area.
There was a ton of important and inspiring information included in this Podcast. I want to emphasize the significance of Girl Scouts of Orange County and Girl Scouts in general. Here are some of the facts that Vikki and Erin shared, starting with the Girl Scout Difference flyer. You can also find more research pointing to the benefits of Girl Scouts at the Girl Scout Research Institute.
Check out these facts:
Girl Scouts is proven to help girls thrive in five key ways:
Sense of self
Positive values
Challenge seeking
Healthy relationships
Community problem solving
Compared to their peers, Girl Scout alum have:
Higher perceptions of self
Higher rates of volunteerism and civic engagement
And higher rates of college education and household incomes
Did you know?
Girl Scouts fuels the female leadership pipeline
50% of female business leaders
80% of female tech leaders
76% of female US Senators
100% of female US Secretaries were Girl Scouts.
What is the Girl Scout Gold Award?
Girl Scout Gold Award, you can learn more here. To view local Orange County Girl Scout Gold Award projects, check out their Highest Award Yearbook.
Girls typically spend one to two years on their Girl Scout Gold Award project, during which time they tackle a local or global community issue (such as poverty, illiteracy, or the environment) that they are passionate about and create long-term sustainable change.
Girl Scouts who earn the Girl Scout Gold Award distinguish themselves in the college admission process, and many receive scholarships from colleges and universities across the country, in addition to immediately rising one rank in any branch of the U.S. military.
Put simply, Gold Award Girl Scouts change the world forever and for better. Over the years, nearly 3,000 Orange County Girl Scouts have earned the Girl Scout Gold Award. In 2018, 107 Orange County girls have joined this sisterhood of Gold Award Girl Scouts.
Let's Go Camping!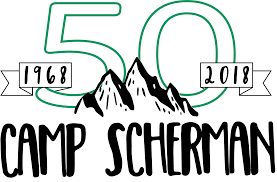 I loved hearing about how magical Camp Scherman is and the opportunities for growth in so many areas of interest. I'm not surprised that many of these young girls come back to become CIT's and staff once they have graduated from high school.
Perhaps as you listen to this show, you might recall the first time you slept in a cabin or rode a horse, or participated shooting a bow and arrow. Let's not forget s'mores!!
I truly enjoyed this time with you as we come to the end of the year. Congratulations on the continued support and resources you provide to the Girl Scouts in Orange County!
Come back next week to the Born To Talk Radio Show Podcast.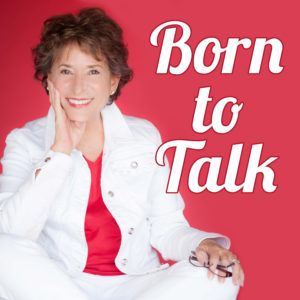 What's Your Story?
Reach out to me at marsha@borntotalkradioshow.com if you'd like to be a guest this coming year!