Podcast: Play in new window | Download
Thank you, Tamara Hunter, for being my guest on today's Born To Talk Radio Show Podcast. I encourage all of you to listen in to Tamara's story of what she thought when she heard those 3 words that none of us would ever want to hear...You Have Cancer. On December 10, 2014, she met Martha and the two of them became their own original Chemo Buddies. They were encouraged by the doctors and nurses that they were on to something big. And 3 years later Chemo Buddies 4 Life began.
The Mission Statement.
"We support all cancers, all stages. We are building a strong "Buddies Network" that is healing through connections. We believe that those facing cancer should have a buddy; the patient and those who love and support them. Our stand is it doesn't matter what treatment you choose, be it traditional, alternative, adjunctive; just do not do it alone."

The Social Media Links.
Chemo Buddies 4 Life is a network and connection that brings the person with cancer together with a buddy that can be there for their support. One of the excellent ways you can hear all about the remarkable work that Tamara and her ambassadors and buddies are doing is to visit her Facebook pages. Here are her links:
Tamara Hunter, Chemo Buddies 4 Life, Tamara Hunter Service Heroes.
The Next Impactor Challenge.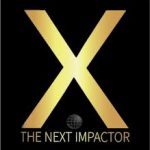 "In 2019, a team of leading consultants, movies/ documentary, television & record producers, radio, magazine, book publishers, marketing agencies, podcasting experts & top professional service providers will search, find and mold THE NEXT IMPACTOR! Tamara is part of this competition and is currently NUMBER 1. The application process is closed but voting will continue through July. You can vote every day to keep her high in the competition. The top 20 will be selected in July and the winner will be crowned in August." The grand prize is $500,000 in resources. Winning will allow Tamara to skyrocket her Chemo Buddies 4 Life to reach global communities. Currently, there are buddies in all 50 states and also in the UK, India, and Pakistan. You can continue to vote each day until the contest ends. Watch her spirit come alive!
Is there more?
Not only is Tamara dedicated to her organization but they also support another organization that is very important to her. It's a Girls Leadership Program called The Fusion Project.
"The FUSIoN Project is a FREE after school program for junior high girls that creates opportunities for girls to celebrate who they are, to recognize their talents, and to find their voices. We want them to know that they are strong, important and that they can make a difference in the world around them."
If there was one word, to sum up, Tamara, it would be GIVER. She is offering a PDF file of her journey with cancer. When you visit her website Chemo Buddies 4 Life, you can download her Celebration Journal, full of Love, Health and Amazing Success.
Her stories are inspiring and uplifting. Humor Hope Heart
---
What's Your Story?Conversations + Connections = Community
Do You have a Story to share? Contact me. Marsha@borntotalkradioshow.com