Please join me and my guest, Executive Producer, Director and Consultant, Brady Connell on Monday, December 10th on the Born To Talk Radio Show Podcast from 1-2PT.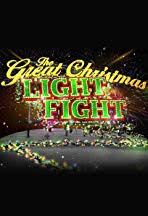 UCLA Alumni, Brady has been the Executive Producer/showrunner for all seven seasons of the successful ABC/Fremantle series, "The Great Christmas Light Fight." He developed the format and has led the series to consistently strong holiday ratings, creating a new annual viewing tradition for families across America. The show now airs in over 20 countries worldwide.
This is a fun show to watch, airing right now, as people across the country "light up" their properties for the holidays.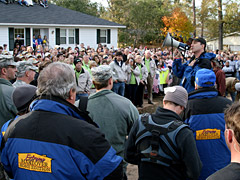 Previously he served as Executive Producer/showrunner of ABC/Endemol's "Extreme Makeover: Home Edition," There were over 100 episodes of the landmark series. While working with corporations and communities they generated over $50 million in donations and millions of volunteer hours to change the lives of deserving families.
Congrats to Brady.
Brady is a recipient of two Emmys, four Emmy nominations, the NAACP Image Award, PGA/DGA nominations, multiple CINE awards, and the Humanitas Prize for writing. The United Nations presented Brady and his "Extreme Makeover" team with the prestigious Peace Award for "Most Positive Television Show in the World."
Brady the Volunteer.
We met at the Rotary Playa Venice Sunrise Club, he's also very active in Habitat for Humanity, and has been A Big Brother of Los Angeles for over 28 years.
This is going to be an entertaining show. I'm really looking forward to his stories!
Conversations + Connections = Community
Would you like to share Your Story with my audience? I'd love to hear from you.
Here's how you can reach me. Marsha@BornToTalkRadioShow.com