Podcast: Play in new window | Download
Another wonderful show, thanks to my guest Kristine Schomaker!
What makes a show wonderful, you ask? As the host of the Born To Talk Radio Show Podcast, the vital link for a wonderful show is my guest. Sometimes I know my guests, and that's how I connect and invite them to join me. Other times, like today's show, they come via connections. That's why you will see, my tagline at the end of my blogs that say:
Conversations + Connections = Community
What's Your Story?
Kristine's Story.
When does an artist know they're an artist? Where do those influences come from? After graduating from college, what do you do with an Art History Degree? If you ask Kristine, she will tell you that she considers herself a Cultural Producer. We will be talking about this.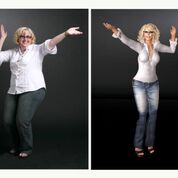 Kristine shares how she used her artistry in the virtual world through Second Life. This may be a new concept for you, it was for me. Enter her Avatar, Gracie Kendal, who has been the subject of a lot of her art and has contributed to who she is today. That's a fascinating story!
Here is a photo of her studio, where the magic happens.
Her Projects.
Part of "keeping it real" is Kristine's story about her weight and eating disorder. She is candid about her size and has met it straight on with bravery by exposing herself in her art project Perceive Me. She is the artist, curator, collaborator, and muse. Like so many of us, she is a work in progress.
Her takeaway lesson that we can all adapt and be mindful of is "You Be You."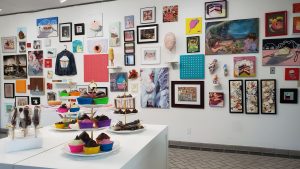 But make no mistake, Kristine is focused and delivers on many levels in her businesses as the Founder of Shoebox Pr and her Projects there. She is also the Publisher, Editor, and Contributor of her online art magazine, Art and Cake.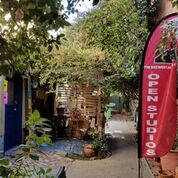 Here is the Brewery Art Studio.
If you live locally or you are planning to be in the Los Angels area, consider the Brewery Art Walk, Oct 26th and 27th this year.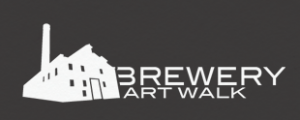 Let your creative juices flow as Kristine takes us into her world of Art!
Enjoy the show!
---
What's Your Story?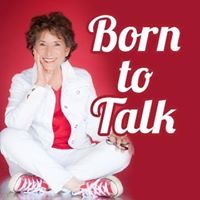 Conversations + Connections = Community
Do You have a Story to share? Contact me. Marsha@borntotalkradios