Join me and my guest, Wellness Empowerment Coach, Katie Rampen on my Born To Talk Radio Show Podcast, heard live on Monday, July 8th from 1-2 PT.
Let's meet Katie.
Katie Rampen is a Wellness Empowerment Coach, dedicated to creating a thriving world through healthier living, one family at a time.
Seven years ago, Katie was diagnosed with breast cancer. As a mother of two children, she knew it was time to spring into action to reclaim her health and her life. Not only for herself, but also for her kids, and family.
What did she do next?
Katie embarked upon a quest to learn more deeply about her disease and health in general. As a result, she uncovered a lot of eye-opening information that made her realize we each need – herself included – to start taking greater responsibility for our health.
What we don't know can hurt us.
The awesome truth, however, is that is knowledge is power. There is so much we can do to keep ourselves healthy! What is key is knowing where to look for information, tools, and support we can actually use and trust. We are in an age of information overload and confusing messages. Understanding this, Katie offers families both expertly curated information and insights, as well as practical strategies and advice to transform their worry and overwhelm into self-empowerment and solutions.

Katie's Healthy Families.
Some of the tips she will be sharing with us include:
Toxins, what are they and how do they affect our lives?
What does healthy eating mean?
How does stress affect our health?
Tune in for some suggestions that might just change the way you look at your family's health.
---
What's Your Story?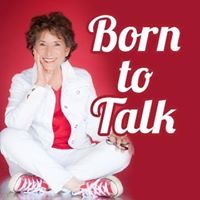 Conversations + Connections = Community
Do You have a Story to share? Contact me. Marsha@borntotalkradios