Join me for another episode of the Born To Talk Radio Show Podcast, on Monday, May 27th from 1-2 PT. My guest is Author Florence Bracy.
Let's get to know Florence.

Florence earned a Bachelor of Arts degree in Speech Communication and is certified in Public Relations, Special Needs Advocacy, and Paralegal Studies. She also studied at Pacific University in Forest Grove, Oregon, California State University at Los Angeles and UCLA.
Florence serves as a member of the Interagency Coordinating Council on Early Intervention, a state-wide group which advises on policy for the developmentally disabled. Currently, she works as a Paralegal in Domestic Violence at the Inglewood Courthouse.
Florence has spent her career in the corporate and the non-profit arena working as a marketing manager, program manager, grant writer, while simultaneously raising her son who was diagnosed with autism.
Help Me Understand My Child.
Florence was always the one who asked the hard questions, no one else wanted to ask or was afraid to ask. Seventeen years ago, when her son, Brad, was diagnosed with autism, her voice transitioned to become her son's voice, advocating for his special needs. During this time she wrote in her journal to relieve her frustration of living with autism while attempting to secure services for him.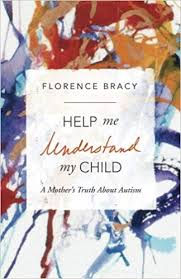 This journal became the basis for her book, Help Me Understand My Child. The book highlights her trials and successes that she and her family, as well as others, went through. I encourage you to visit her website for additional information including support groups.
Florence is an inspiring advocate. She has a passion for supporting the "voiceless children".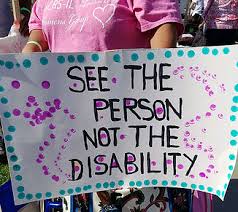 Tune in to the show as she shares her life experiences and stories with us.
---
What's Your Story? Conversations + Connections = Community
Do You have a Story to share? Contact me. Marsha@borntotalkradioshow.com