Podcast: Play in new window | Download
Subscribe: RSS
Thanks to my guests, founder of Cell Dogs, Janette Thomas and Marine Corps Veteran, Gabriel Hurtado, for joining me on this special Veterans Day Born To Talk Radio Show Podcast.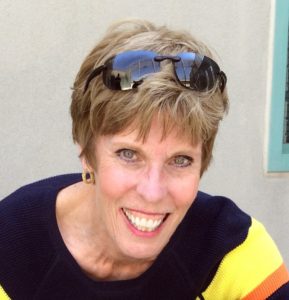 In 2007, Janette launched one of the nation's first juvenile ward programs at the Heman G. Stark Youth Correctional Facility. The program at OC Probation started in 2009 and was the first in the state of California involving juvenile ward trainers. Their program at James A. Musick Facility has been active since 2013. In 2014, she began using the Cell Dogs name and their nonprofit was officially named Cell Dogs, Inc. in 2017.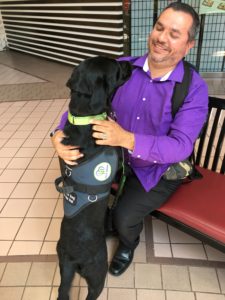 After serving our country with pride and dedication, Gabriel was ultimately diagnosed with PTSD. Life was difficult and challenging until he met Ruby this past spring, thanks to the connection to Cell Dogs. Together they formed a relationship that has been life-changing for him. Ruby has also changed Gabriel's family life as well.
You'll hear about why Janette started Cell Dogs and how the dogs are selected for the program. Once selected they are matched with incarcerated juveniles and inmates who train them for adoption. The dogs are trained in basic obedience, and never return to the shelters they came from. Once they have graduated from the program, 80% are adopted, the other 20% are adopted as service dogs, for children with autism, the physically disabled and veterans with PTSD. Over 300 dogs have graduated.
This show will warm your heart as you learn about Cell Dogs and Gabriel's journey.
As we approach the holiday's, please remember to add your smile to the people you see today. We can all make a difference in that simple act that costs nothing and is worth more than money can buy.
Conversations + Connections = Community
Here's how you can reach me.
marsha@borntotalkradioshow.com