Join me for another episode of the Born To Talk Radio Show on Monday, August 20th from 1-2 PT with my guest, Optometrist Dr. Harold Ashcraft.
Who is Dr. Ashcraft?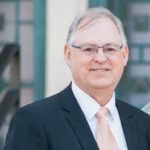 Dr. Ashcraft has received two Bachelor of Science Degrees with Honors as well as his Doctor of Optometry Degree with Distinction (1984) from Southern California College of Optometry. He is a member of Phi Eta Sigma, Phi Kappa Phi, and Beta Sigma Kappa honor societies. He is also a member of the American, California and Los Angeles County Optometric Societies.
Dr. Ashcraft has been the recipient of many awards and scholarships including the Ave Custos Oculi Award for outstanding achievement in contact lens studies, the Bertram Roberts Award for expertise in ocular pathology and special testing, the Bernell Scholarship Award, the Tri-Counties Award, the American Optometric Society Award, and the Dr. Herbert Dixon Award. As valedictorian of his class, he was awarded the Beta Sigma Kappa Silver Medal.
Dr. Ashcraft was introduced to Low Vision while in optometry school. He did an internship at the Center for the Partially Sighted in Santa Monica, California. Dr. Ashcraft received special post-doctoral training in Low Vision with renowned Low Vision Diplomat Dr. Richard Shuldiner, O.D, F.A.A.O. and is a Fellow of the International Academy of Low Vision Specialists, an elite group of low vision doctors.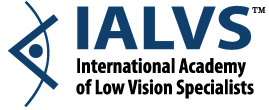 Dr. Ashcraft is committed to helping Low Vision and partially sighted patients of all ages do the visual tasks they most want to do such as reading, seeing faces, watching television, driving, playing cards, writing, and enjoying live theater.
Most of Dr. Ashcraft's patients have been told that nothing more could be done for them and that their glasses could not be made any stronger. But with recent developments in special magnifying low vision glasses, spectacle telescopes and microscopes as well as other new technology, hope is within reach.
Dr. Ashcraft and his wife Kelly have seven children and eleven grandchildren. He enjoys spending time with his family, traveling, reading, and is interested in just about everything.
We will be talking about vision problems, eye conditions, and eye disease and what can be done if you have any of these conditions. This show will be educational for all of us.
I would also like to add, that Dr. Ashcraft has been my doctor for over 25 years. I'm excited to have him as my special guest as we discuss how to have healthy eyes!
Born To Talk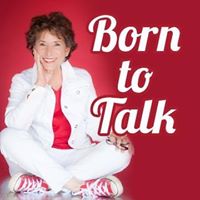 Conversations + Connections = Community
What's Your Story?
Here's how you can reach me.
marsha@borntotalkradioshow.com