Join me for another episode of the Born To Talk Radio Show heard live on Monday, July 23rd beginning at 1:00 PT. This show's focus is Education and how a teacher can have a profound impact on her students life and beyond the classroom into their adulthood.
My guests include Sandra Porter Fisher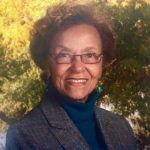 Robby Flournoy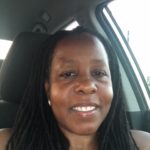 Sandra Porter Fisher was the fifth-grade teacher at Bellagio Road Elementary School when her students Robby Flournoy and Leisha Stroud met her. She was a life changer for these eager 5th graders that had traveled by bus from South Central Los Angeles to a community in Bel Air. They will be sharing their experiences on just how she made a difference in their lives.
Mrs. Porter, as they knew her then, opened up a world of excitement and confidence for both Robby and Leisha. Their highlight was traveling to Sacramento as a class to visit the state capital. This experience remains a highlight to this day. Teachers have the incredible opportunity to make a difference even 45 years later.
Do you remember a special teacher in your life? I am still in touch with my kids 4th & 5th grade teachers, Mrs. Spiegel and Mrs. Silverman, they too made a great impact not only on my kids education, but also on my life as their parent.
This show will be devoted to the impact of education including Sandra Fisher's 41-year teacher career. When she retired in 1997 she became one of the founding members and Director (Principal) of the Watts Learning Center Charter Elementary School. Today she is their Executive Director of the Watts Learning Center Charter Elementary and Middle Schools.
Her commitment to providing a world class education for children has never faltered. In her heart she believes that all students must be given the educational tools that enable them to be successful in their chosen careers regardless of their ethnicity, backgrounds, or circumstances.
Now she has started a Program called Passport to the World. I can't wait for you to hear all about that! If you miss the live broadcast, an archived link will be available later in the afternoon.
Do you love listening to Podcasts? Simply click on the subscribe button on this post and you will receive a reminder each week about the upcoming show.
Born To Talk
Conversations + Connections = Community
What's Your Story?
Here's how you can reach me.
marsha@borntotalkradioshow.com