Podcast: Play in new window | Download
Subscribe: RSS
I hope you all enjoyed the show today as much as I did. Imagine the difference Guide Dogs of America is making in the lives of people who are blind and visually impaired by providing expertly trained guide dog partners!
Stephanie and Mark, it was a pleasure having you on the show.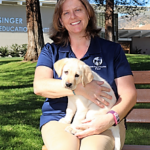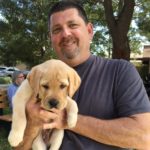 Would you like to be a puppy raiser? They need you! Here's a chance to learn more about the program and how to get involved.
I also think it's important to mention that GDA is non-profit. It costs the organization about $48,000 to raise, train and place each working guide dog, and the organization matches dogs to clients at no cost to them. GDA does not receive any state or federal funding. Click here if you would like to make a donation.
Did you miss the live show? You can Listen Now.
As a reminder, it's easy to subscribe to the shows. Just add your email to the subscribe window to get the weekly upcoming show information.
Born To Talk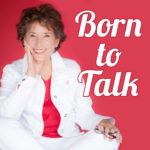 Conversations + Connections = Community
What's Your Story?
Here's how you can reach me.
marsha@borntotalkradioshow.com