Podcast: Play in new window | Download
Subscribe: RSS
Thank you Dr. Charles Montorio-Archer for joining me on the Born To Talk Radio Show Podcast.
Meet Charles.
To begin with, Charles is the President and CEO of One Hope United and author of Everybody Paddles.  He has served in leadership roles for the past 30 years and his leadership style continues to evolve.  Understanding the principles of leadership has been a lifelong pursuit.  Charles is instinctively drawn to books that are either written by great leaders or espouse new approaches to leadership. As he spoke about leadership, it became clear that one size does not fit all.  Leaders can be servant or mission-driven, transactional, transformational, strategic, frontline/trench – or some combination thereof.
His personal principles are grounded in the tenets of his book, Everybody Paddles: A Leader's Blueprint for Creating a United Team. As a result, purchasing this book via Amazon Smiles, a proceed of your purchase goes to One Hope United.  Consider checking out his Instagram Live Series Think Everybody.  In the series, he features conversations about leadership with some of his colleagues. The Everybody concepts maintain that strong leaders build consensus to achieve results. Things happen when everybody paddles at the same time, in the same direction, and toward the same goal.
 
With his outstanding leadership qualities, Charles has been at the helm for One Hope United for the past 3 years. What started as an orphanage in Chicago, is now a multistate nonprofit that helps children and families build the skills to live life without limits. Its mission is to increase opportunities for children and families by providing quality solutions that enhance lives, communities, and futures. As a result, they accomplish this by serving over 10,000 children and families each year. One Hope United has education centers, child and family services, counseling, and residential programs. They are located in Florida, Illinois, Missouri, and Wisconsin. With their evidence-based and trauma-informed practices, they empower children and families to see and create a future.  Subsequently, regardless of their past, they can reach their full potential.
Everybody Paddles.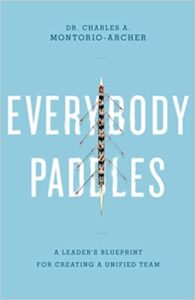 Charles talks about the importance of building camaraderie and consensus in every part of professional and private lives.  He mentioned consensus through these 6 principles:
Unity Stabilizes The Boat
Purpose Provides Propulsion
The Captain sets the Course, the Whole Crew Paddles
Communicate Clearly to Stay on Course
Problem Solving, Course Correction
Every Crew Member Matters
When asked about what one trait he believes every leader should possess. He said "Aspirational Leadership."  His definition is about Followership.  Meaning, who believes, who supports, and who feels inspired. He also believes Professional Development is vital as is ongoing self-evaluation.
In closing.
 One Hope United:
"Our goal is simple – creating opportunities to live a Life without Limits."
Above all, Charles ends every correspondence with "United in Hope." This is who he is.
Conversations + Connections = Community
Making the world a better place.  One Story at a time.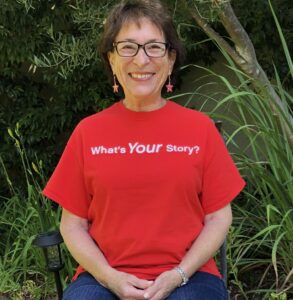 What's Your Story?  I want to share it.
Marsha@borntotalkradioshow.com
Facebook    Twitter  Instagram  LinkedIn