Podcast: Play in new window | Download
Chris Baca will be joining me on Monday, April 9th, at 1:00 PT on my Born To Talk Radio Show. He is the Executive Director of Meals On Wheels West.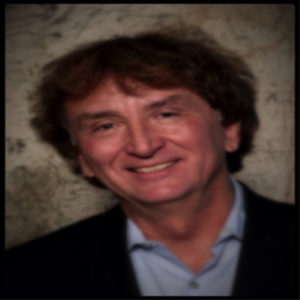 Chris provides leadership for all phases of operations, with special emphasis on long-range planning, program impact, client services and community partnerships.
This includes overseeing and ensuring coordination of programs, staff, service delivery, community relations, marketing, fundraising, events, board relations and volunteer activities. He brings to Meals On Wheels West a passion for working with under-served communities. His extensive non-profit experience includes his role as Regional Director for Community Healthy Charities of America overseeing efforts in nine states in the Western Region. Mr. Baca also served as Executive Director for Community Healthy Charities California working in Los Angeles, Ventura and Santa Barbara counties with a variety of clients including Kaiser, Toyota and the City of Los Angeles. A longtime music business executive at Capitol Records/EMI, leading music business consultant and artist manager he brings an entrepreneurial spirit to MOW West. A graduate of SAMOHI and a longtime resident of the Westside, Chris is excited to bring his leadership skills to Meals On Wheels West.
Here is a synopsis of what we will be talking about, starting with their mission.
Our Mission.
"Meals on Wheels West provides community based services that nourish and enrich the lives of our home bound neighbors of all ages by providing nutritious meals, an emergency preparedness program and referrals to other services that promote independent living and well being."
Maybe you've heard about Meals on Wheels, but you didn't know exactly what they provide. I'm excited to share what this excellent non-profit agency means to their community.
Meals on Wheels West is a Certified Nutrition Program.
"This national certification designates that we have met or exceeded organizational accountability in our administrative and fiscal policies and procedures and have complied with the industry criteria for quality of service."
"Every weekday, including Thanksgiving and Christmas, our compassionate volunteers deliver to your home bound neighbors in need of meals and companionship."
"Our main program that delivers a LA County dietician approved hot lunch and light dinner to home bound seniors, the disabled, and the chronically ill of all ages. The daily Wellness Check monitors the health and wellness of our clients."
"Cost-free meals are delivered to veterans of all ages. The daily friendly visit and Wellness Check reduces isolation of older veterans and helps recent veterans reintegrate into civilian life."
"Medically appropriate home-delivered meals are provided to recently discharged hospital and rehab facilities patients decreasing re-hospitalizations and emergency room visit."
"As formerly homeless people are housed, we deliver healthy meals and referrals to additional social services that help maintain stability."
"An inter-generational volunteer initiative that encourages young people to give back to their community. We team young volunteers with adult drivers to deliver meals to seniors and other MOW West clients."
"MOW West provides pet food and emergency veterinarian treatment to the pets of our low income clients. The Center for Disease Control reports that having pets has measurable health benefits and decreases loneliness."
"We provide all our clients an emergency preparedness kit that includes three days of food and water, an emergency radio/flashlight, space blankets and survival information.
Are you ready to be inspired by this great organization? Tell your friends and join us for our live show beginning at 1:00 PT on April 9th for my Born To Talk Radio Show. If you miss the live broadcast, an archived link will be available later in the afternoon.
Born To Talk
Conversations + Connections = Community
What's Your Story?
Born To Talk Radio Show