Podcast: Play in new window | Download
Tune in to my Born To Talk Radio Show on Monday, April 16th at 1:00 PT. My guest this week is Chris Erskine a nationally known humor columnist and editor for the Los Angeles Times. If you read the LA Times, then you know Chris.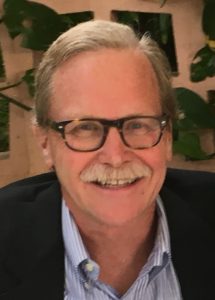 He writes for the Sports, Travel and Saturday sections and edits on the paper's Features staff. As an editor, he has been a part of two Pulitzer Prize-winning teams at The Times (for his graphics work on the Northridge quake and the North Hollywood bank robbery). He is best known to readers for his weekly humor pieces on life in suburban Los Angeles.
His latest book, Daditude, released in 2018, is a collection of his favorite Times columns on fatherhood. He has written two other books, Man of the House and Surviving Suburbia, which reached the Los Angeles Times bestseller list. The Chicago native has also worked for papers in New Orleans and Miami.
If you've followed Chris, columns, 'Middle Ages' then you know that he is a family guy, sharing his family stories. We get to be part of his world; from the very joyful parts of life to the very sad and unexpected.
We've all been enjoying his style of humor on the written pages, now you will get to hear his voice and experience his wit and down to earth experiences. If this is the first time you've heard the name Chris Erskine, you are in for a treat! I'm thrilled to have him as my guest.
Remember you can hear the show live on www.blogtalkradio.com/borntotalk at 1:00 PT. If you miss the live broadcast, an archived link will be available later in the afternoon. As a reminder, you can subscribe to my show by following me on my Blog Talk Radio site and my website, www.borntotalkradioshow.com
Born To Talk
Conversations + Connections = Community