On January 27th, from 1-2PT, my guest on the Born To Talk Radio Show Podcast will be Chrissie Endler. Chrissie is the Executive Director of Camp del Corazon, a non-profit organization in Los Angeles serving children with heart disease and their families through year-round programs.
Let's Meet Chrissie, AKA Penny Lane.
To begin with, Camp del Corazon was founded by Chrissie's mother, Nurse Lisa Knight 25 years ago. Chrissie's life is inexorably tied to summer camp. She went to summer camp as a child and worked as the program director for camp right out of college. Just recently she was promoted to Executive Director. Chrissie believes passionately in the power of camp to transform children's lives. As a result, it gives them a sense of self that is inborn and grounded in deep personal connections with their peers.  In addition, Chrissie goes by the name "Penny Lane" at camp. There must be a story there!!
Their Mission and History.
"Camp del Corazon Inc. is a 501(c)(3) Non-profit corporation, providing a free of charge summer camp for children with heart disease. All proceeds are spent on the camp, and its programming, and staffed entirely by volunteers.
Camp del Corazon is an organization that provides a medically supervised, residential summer camp for children ages 7-17 who are living with heart disease, as well as additional programs for these children and their families.  Located on Catalina Island, 22 miles off the California coastline, our camp has served approximately 300 children each year since 1995. Having begun with a volunteer staff of two, 49 campers and a minimal budget, our growth and success stands as a testament to our steady commitment to the population we serve."
Programs.
Camp del Corazon is currently comprised of three primary programs:  P.A.C.E. (Progressive Adult Cardiac Experience) Program for young adults up to age 25,  Classic Summer Camping Program for children ages 7-17, and their annual educational Symposium for children and families living with congenital heart disease.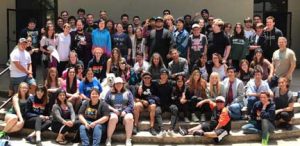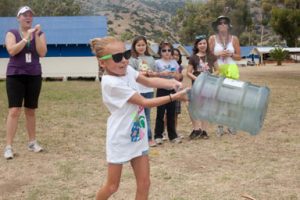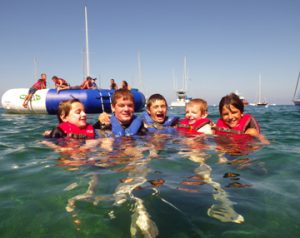 Lastly, I encourage you to visit their website. You'll note a video. This will give you an insight into the wonderful adventures that bring campers together in a safe and loving environment at their Catalina Island camp. It is "heartwarming" to see the confidence and joy they express about their camp experiences. Together with their volunteer counselors, scars and fears seem to melt away.
Tune in to hear Chrissie's camp stories and why they are so important to her!
---