Podcast: Play in new window | Download
Subscribe: RSS
Thank you Donna DeSmith Clements for joining me on my Born To Talk Radio Show Podcast.
Donna.
Nothing beats a conversation with a lifelong friend!  As you listen to our podcast, it will become perfectly clear that friendships are an important ingredient in life.  Who knew "back in the day" that we would still continue to share so many fun times together?
If you think about growing up, how many of you are still connected with your childhood friends?  Now, I must admit, because Donna and I are very social, we are also connected to many of those same friends today.  I would be remiss, not to mention Linda LeRoy Nelson.  She and I met while we were still in elementary school. We consider ourselves twins from another mother and are still very close, even though we live in different states.
Memories.
Westchester was and still is, a gem of a community. While many things have changed over the decades, what remains the same is how we feel about what the word community means. Even though Donna and I live a couple of hours away from each other, that deep sense of community remains.
When you look back at those school days, as Donna and I did, do you remember the music you listened to on your transistor radio?  We grew up with the local bands like the Beach Boys, but the Beatles and the Rolling Stones were very popular.
High School.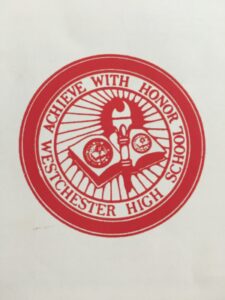 Donna and I continued to make more friends at Westchester.  We had a huge class of over 800 students. Back in those days, we had Winter and Summer graduations.  Depending on the month you were born determined if you started kindergarten in September, as we did, or January of those we called mid-termers.  They had 235 students.  When Donna and I started planning reunions together we included both graduating classes.  It wasn't easy to find our friends, because the airport expanded and neighborhoods were eliminated. But that didn't stop us and a group of friends that did the best we could to reach out and stay connected.   In total, we have had 10 class reunions, including our Medi-Care reunion and our 70th Birthday reunion.  Now we are gearing up for our 55th reunion this September.  Thanks to modern technology we have connected with many friends and look forward to seeing them soon.  Here we are at our 40th class reunion.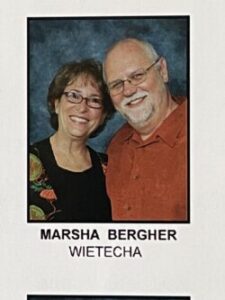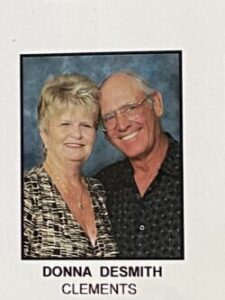 Next.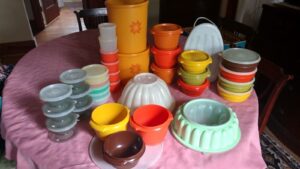 It's the Tupperware Ladies!! Come on, you all have these bowls somewhere, right? I knew if I kept looking I would find the  Tupperware Song! This is the famous song commissioned by Brownie Wise that was used at Tupperware Functions from Rallies to Sessions to Jubilees!
As we continue to share our stories, you will hear about our families.  Unfortunately, both Donna and I are widows.  There is no getting around what that loss means to each of us.  However, we are grateful for our family and friends.
Thanks to social media, Donna and I are Facebook friends along with so many of our classmates. This is just another way we stay in touch because Instant Messaging on Facebook is part of our regular evenings when the Dodgers or Clippers are playing. We have so much fun, rooting on our teams and commenting about the games as we are both watching them on TV.  Donna always has a sparkling laugh that follows her wherever she goes.  Like me, she has never met a stranger.  I can't tell you how many times she's out to eat by herself, engages in a conversation with the people around her, AND when it's time to pay the bill, those "strangers" have picked up her tab.
In Closing.
Donna's birthday and my birthday are just one month apart. We try to see each other and celebrate that each year.
If this podcast resonates with you and you are reminded of friendships from years ago or recently, never forget the value of how that enriches your life.  Don't wait, pick up the phone and give someone a call.  As we always concluded instant messaging through our love of sports, we ended them with these simple heartfelt words:
                                  "I love you.  Sweet dreams."
                                           Happy Together!
                                  Tune in to hear our stories!
Conversations + Connections = Community
Making the world a better place.  One Story at a time.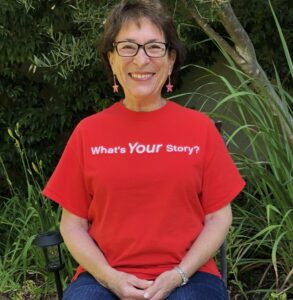 What's Your Story? I want to share it!
 Marsha@borntotalkradioshow.com
Facebook    Twitter  Instagram  LinkedIn