Joining me on March 21st, from 1-2PT on the Born To Talk Radio Show Podcast are from the nonprofit, Kollab Youth Organization. Mary Hewitt and Brian Barry.  Let's get to know them.
Mary.
Mary is the Founder and Executive Director for Kollab Youth.  For close to a decade, she was Executive Director of the Los Angeles County Alliance for Boys & Girls Clubs. During that time she spearheaded innovative programs, special events, and services to under-resourced communities in Los Angeles. In addition, now Mary has taken those experiences and brought her leadership and passion to Kollab, with their Youth Workforce Development Program.
Brian.
Brian is the Vice President of the Kollab Advisory Board. His role is strategic partnerships, communications, and policy & procedure.  Along with mentor recruitment, and fundraising.  Brian also serves as a Mentor/Coach and Master Class facilitator.  Brian is the CEO of Lighthouse Leadership Group. He has over 30 years of highly diversified experience in team engagement, strategic Board leadership, and cross-functional operations.
About Kollab Youth. 
Their mission.
"Kollab Youth ensures our Los Angeles County youth have the skills and knowledge they need to contribute to the global economy.  Cultivating resourcefulness as a skill prepares young people for jobs that may not exist.  In fact, the more resourceful they are, the more likely the next generation will be to create their own jobs and companies that will create jobs for others.  Mentorship is a significant part of the personal and professional journey for our youth."
As a result, Kollab prepares youths for a better life through an educational fun journey.  Their programs help youth members gain experience, have access to experts, and build the confidence they need to succeed in school, career, and life.
The Kollab Youth Workforce Development Program.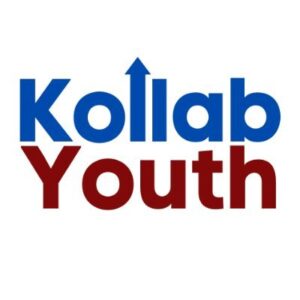 The Kollab Youth Workforce Development Program is for high school students. It helps them explore career opportunities in business, STEM, and other emerging 21st century careers. By doing so, they are learning about high growth and high-wage jobs. Kollab Youth receives mentorship from industry experts and earns resume-worthy work experience. The results include paid apprenticeships and internships connecting them with the future workforce.  In doing so, they are preparing to compete in tomorrow's workplace.
In closing.
As you read about Kollab Youth, you may notice that Kollab and collaboration have a common thread.  It is by design.  Consequently, by collaborating with their exceptional supporters, leadership, advisory board, and mentors these high school students have outstanding opportunities for their future.  Their spring session is set to begin on April 25th.
Check out their website. For example, maybe you would like to be a mentor or advisor. Or, perhaps you know a high school student that would benefit from their services!
In addition, you can sign up for their newsletter to learn more!
***********************
Conversations + Connections = Community
Making the world a better place.  One Story at a time.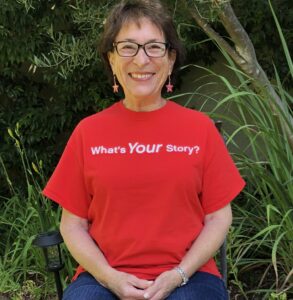 What's Your Story? I want to share it!
 Marsha@borntotalkradioshow.com
Facebook    Twitter  Instagram  LinkedIn