Dr. Dee Carroll will be my guest on The Born To Talk Radio Show Podcast on Monday, October 9th from 1-2 PT.
Meet Dr. Dee Carroll.
Dee Carroll, Ph.D. is an empowering author, seasoned life coach, podcaster (Quitting is Not an Option), and global speaker.  She has captivated audiences worldwide with her own story of transformation and reinvention! Dr. Dee is a passionate advocate for those embarking on a reinvention journey. A sought-after global speaker, she inspires, challenges, and empowers individuals and audiences to break free from the pain of their past and create a new life.
She is dedicated to helping people liberate themselves from their past and reinvent their lives. Dr. Dee works with individuals, corporations, and small businesses to achieve their goals.  After a devastating setback in her own life, Dr. Dee beat the odds to recreate a beautiful life for herself. And now, she is determined to help others do the same.  She works with individuals, corporations, and small businesses to achieve their goals. Dr. Dee encourages her clients to set attainable life goals while shifting their perspectives to implement them.
She has appeared before the United States Senate Committee on Housing and Urban, press appearances on ABC, NBC, CBS, and featured in Fortune 500 and Psychology Today.
As a result of all her experiences, we will be talking about "fear" and how it negatively impacts our well being.  In this case, by understanding the fear of failure as well as the fear of success, Dr. Dee will be addressing this in our conversation.
Author.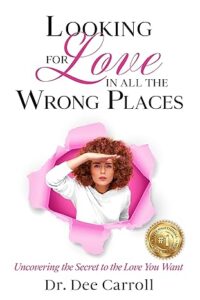 In Looking for Love in All the Wrong Places, you'll learn how to permanently change the game, moving beyond the patterns that keep you stuck and hurting. Dr. Dee will show you how to:
Overcome your fears around dating

Stop falling into the same traps

Love your life even while waiting for true love

Attract the right partner

Discover the number-one secret to permanent love and personal happiness
Don't let the past write the future. And don't give up.
In Closing.
As the Emotional Emancipation Doctor, Dr. Dee aims to lead people to success, empower them to achieve their goals, and guide them to where they want to be.
Tune in to hear her story!
Conversations + Connections = Community
Making the world a better place.  One Story at a time.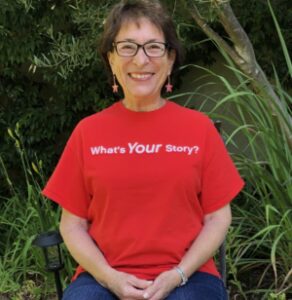 What's Your Story? I want to share it!
 Marsha@borntotalkradioshow.com