Podcast: Play in new window | Download
Subscribe: RSS
Today's Born To Talk Radio Show Podcast was very informative with my guest, Dr. Jeanna Kindle, Chief Product Acquisition Officer with the Los Angeles Regional Food Bank.
Jeanna takes us on her life story tour. Starting with the little girl that loved to learn, and also including her mom that played a major role in influencing her giving heart from a young age.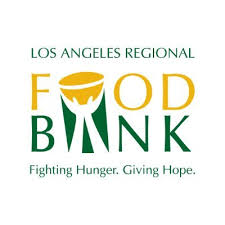 When it started in 1973, the Food Bank was made up of the efforts of one man, a chef, who noticed the growing problem of hunger in Pasadena. Tony Collier began the work of acquiring food that was going to go to waste. Then he began redistributing that food to neighbors facing food insecurity. While our show is regional to Los Angeles County, there are over 200 Food Banks that belong to Feeding America.  Each food bank has its independent structures for serving its communities. They are a warehouse, people can't come there for direct distributions.
Covid-19  is impacting low-income communities across our country.  School closes, and quarantines are causing members of our community to miss meals. They mobilize food and groceries.  What is the difference you ask?  Food is what we eat, groceries includes everything else.
In 2019, the LA  Regional Food Bank, serving Los Angeles County, provided 85 million pounds of food and groceries to their service area. They have 600 partner agencies to get the job done.
A Key Takeaway.
For anyone looking for help. 211 covers all 50 states, the District of Columbia, and Puerto Rico. To find out whether 211 services are offered in your area and to obtain more information, visit 211.org. 211 works a bit like 911.
Jeanna is a dynamo!
When she isn't busy working at her full-time job, she has been involved in a small grass-roots organization with the Drug & Crime Free Youth Foundation.  This is an afterschool and mentoring program, keeping with her spirit of continuing to give of herself! She can't wait to get back to these kids!!
She is also a Toastmaster as am I. If you haven't heard of Toastmasters, here is a link to learn more. Many organizations are using technology during our "safe at home" mandate that all of us who are not essential workers can use. One example is Zoom.  My Playa Venice Sunrise Rotary Club and LAX/Coastal Chamber of Commerce are helping me stay connected!
In closing.
I am grateful to bring you my Podcasts each week. We are resilient. While I believe we are all essential to ourselves and to the ones we know and love, THANK YOU to all of the industries that are out there with their ESSENTIAL workers with their boots on the ground! Each and every one of you is appreciated for your continued efforts and sacrifices!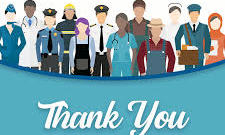 ---
What's Your Story? Conversations + Connections = Community