Podcast: Play in new window | Download
Subscribe: RSS
Joining me today on the Born To Talk Radio Show Podcast, is Dr. Sharma Henderson, Ed.D. As you will hear, education has always been her pathway. She tells us about her childhood in South Central Los Angeles, it wasn't easy. It will be very clear as you hear her story, that she is resilient.  As a child, she felt stuck and she soon realized the benefits of education could change that. She became aware that educated people had options, they could choose a career. That's when she realized she could control her future.
Her education includes a B.A. from USC in Psychology and African-American Studies. M.S. from USC in Education Administration. Pepperdine University Graduate School of Education & Psychology Ed.D. Organizational Leadership.
While in high school Sharma was supported by the Upward Bound Progam. She along with 2 other friends wanted to bring those services to her community in the City of Carson.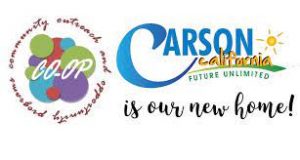 Community Outreach and Opportunity Programs.
They started the  Community Outreach and Opportunity Programs to make that happen in 2001. CO-OP is a community-based non-profit corporation that specializes in helping student succeed by realizing their potential to be self-sufficient and successful.  They are funded by Federal/State Grants and donations.
Mission:
"Our mission is to empower the individuals, children, and families in urban areas by exposing them to educational, financial, career, and health opportunities they might not normally receive. We are dedicated to providing professional, courteous, and supportive services to each of our clients. Service delivery includes assessment, advisement, counseling, enrollment, referral, and follow-up. We hold that opportunity leads to success and that success is defined by meeting personal and professional goals that create wellness, happiness, and self-sufficiency. We believe that no person is beyond assistance and maintain a quality staff who work tirelessly to help individuals realize their own potential, strength, and resilience."
Objectives:
Primary emphasis is placed on improving academic competencies to grade-level and above while providing comprehensive educational opportunity programs to assist with the college enrollment and matriculation process.
Specialty:
College Preparation Services: Tutoring, College Tours, Academic Advising.
Services are provided to 9-12 grade students evenings and weekdays during and after school for first-generation college-bound students.
Currently, CO-OP offers a variety of college-prep and tutorial services to students attending schools in the City of Carson and the South Bay and Los Angeles communities.  They have a series of strategic partnerships with the local schools and other nonprofit organizations and groups that serve them.  All services are typically provided at each school or agency site and are currently offered virtually during the COVID-19 pandemic.  To learn more please contact Sharma directly via this link to her email. She will be happy to provide you more information.
Meanwhile, Sharma serves as interim Executive Director of the Carson Coordinating Council, a board-level volunteer appointment, which has provided basic needs, mental health, and other vital services to the most vulnerable Carson residents
On a Personal Note.
Sharma met Curtis Storey during their time as students in the Volunteers of America Upward Bound Program.  They began dating in the Summer of their Junior year in high school and remained in a committed relationship for over 20 years.  In April of 2008, after a series of heart-related health concerns, Curtis suffered a major stroke.  He participated in in-patient and out-patient therapies for a year until discovering that the City of Caron had a very unique service available at the community center.  Curtis would become a fixture at the Stroke Center and spent every weekday of his life there and some weekends too.  Sharma served as Curtis' caregiver for over 10 years until he passed away peacefully in her arms on July 7. 2017.
The Joseph B. Jr. and Mary Anne O'Neal Stroke Center is the only such known post-stroke, lifelong, therapeutic, recreational, and social services program providing at no cost, to stroke survivors and their caregivers in the nation.  In June of 2017 exorbitant nonresident fees were implemented causing immediate disruption to Stroke Center attendance, participation, and morale.  The newly formed Stroke Center Volunteer Association, led by Sharma and co-founded by Curtis and his mother Lois, sprung into action.  Sharma led a contingent of survivors and caregivers at bi-weekly meetings. She spoke at nearly every City Council meeting for just under two years until they finally were successful in having the fees revoked in May of 2019.
Additionally, Sharma also shares her personal health struggles with Endometriosis and chronic illness. It's a poignant and truthful story. But that will not stop her! She intends to run for a City Council position this November to continue to bring a voice to her community.
One last note, both Sharma and I are connected to the Playa Venice Sunrise Rotary. She expressed how much friends and family have supported her during these challenging times.
 I wish her all the best for a successful campaign!
---
Conversations + Connections = Community
Making the world a better place.  One Story at a time.

What's Your Story?  I want to share it.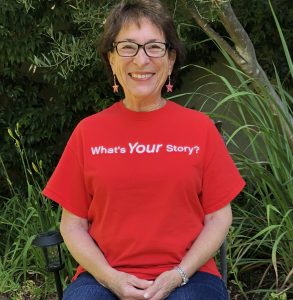 Marsha@borntotalkradioshow.com