Join me for another episode of the Born To Talk Radio Show Podcast on Monday, October 7th from 1-2 PT with my guest Dr. Eva Meyers, Ph.D., FNP-BC.
Meet Eva.
October is Breast Cancer Awareness Month. My guest Dr. Eva Meyers, Ph.D., FNP-BC. is part of the credentialed Medical Staff at Adventist Health White Memorial and works as an Oncology Nurse Practitioner with the Cecilia Gonzalez De La Hoya Cancer Center.

Academic preparation has included every level of nursing education, from a licensed vocation nurse (1979) to a registered nurse (1992) and a family nurse practitioner (1994) to a Ph.D. in nursing (2009). These simultaneous three decades were also filled with a variety of boots-on-the-ground practical experiences in U.S. health care delivery. Each experience has been valuable; including staff and leadership roles mostly in the hospital and out-patient settings and often to diverse ethnic and low-income populations.
Breast Cancer Awareness Month.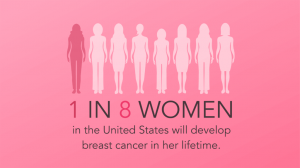 Did you know, according to the National Breast Cancer Foundation, Inc. that 1 in 8 women will be diagnosed with breast cancer in her lifetime? While you can't prevent cancer, it is important to be proactive about your health.
Do men get breast cancer? Less than one percent of all breast cancer cases develop in men, and only one in a thousand men will ever be diagnosed with breast cancer. What are their risk factors?
Information.
To begin with, what should we know about Breast Cancer? What is happening regarding genetic testing for BRCA1 and BRAC2?  Who should consider being tested? How has the Susan G. Komen of LA County worked as partners with White Memorial through out the year? What has been the outcome of their relationship? As a result, many women have had success stories that Eva will be sharing.
Also, you might consider the More Than Pink Walk where you live. Together, we can all make a difference.
Eva is especially dedicated to Breast Cancer Detection. This will be an informative show you won't want to miss.
---
What's Your Story? Conversations + Connections = Community
Do you have a story to share?  You can contact me directly at
Marsha @BornToTalkRadioShow.com