Joining me on my Born To Talk Radio Show Podcast on Monday, April 15th from 1-2 PT is Gary L. Polk, Sr.
Let's Meet Gary.
To begin with, Gary is a graduate of Loyola Marymount University, Los Angeles, BA-Marketing/Finance (C'78) and CSUDH, MS-Administration (C'83).  His academic areas of research include Strategic Management, Ethics, and Entrepreneurship.  Currently, Gary is an Adjunct Professor of Business Management, Ethics, and Entrepreneurship at CSUDH (CA State University, Dominguez Hills) in Carson, CA. He began teaching at CSU, Northridge in 1991, and by 1993 found that teaching is his true passion.  Active in numerous organizations, Gary was selected by the Network for Teaching Entrepreneurship (NFTE) as their 2020 National Individual Volunteer of the Year.
Gary also serves as an Independent Business Advisor with Pacific Coast Regional (PCR)/SBDC.  He is very well known in the entrepreneur eco-system encompassing L.A. County.  Gary has also served as Executive Director of two Business Incubators.  First for 2-years with the South Bay Entrepreneurial Center (SBEC).  He led the SBEC from red ink to black ink in a great turnaround effort.  Gary was the Founder and first Executive Director of the Innovation Incubator @ CSUDH.  Incidentally, Gary is a former Women's College Basketball Coach/Recruiting Coordinator.
Gary is the CEO/President of the Polk Institute Foundation, a nonprofit education-based organization.  They just launched on January 15, 2021. This is a non-profit graduate-level educational institution that offers a Master Level education in Social Entrepreneurship. Their mission is to help social entrepreneurs find financial freedom and create a positive legacy for future generations.  Focused on the triple bottom line, "People, Planet, Profit," Consequently, he believes they align to drive success for everyone involved.
The Author.

Above all, Gary is passionate about entrepreneurs…and why they succeed or fail. His initial book, Why Entrepreneurs Fail (to Win), is widely used as a textbook in college entrepreneurship programs. Why Black and Brown Entrepreneurs Fail (to Win), published December 1, 2020, is intended for entrepreneurs and those who want to be. How does self-doubt play a part in this equation?
What is Social Entrepreneurship?  What can future entrepreneurs learn from his vast experiences?
Together with, his team of professionals, they may be the jump start for your business career. Tune in to learn more!
---
Conversations + Connections = Community
Making the world a better place.  One Story at a time.

What's Your Story?  I want to share it.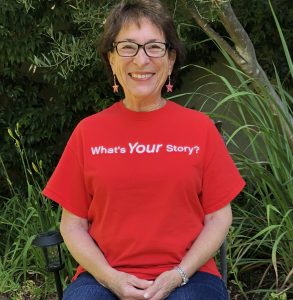 Marsha@borntotalkradioshow.com