Podcast: Play in new window | Download
Subscribe: RSS
Thank you Gloria Hass for joining me as a guest on the Born To Talk Radio Show Podcast.
Gloria.
Gloria is a multifaceted woman.  She started writing in January 1999. Gloria is a self-published author of over 20 books in non-fiction and fiction.  Her latest book is the "Dick Jorgensen Murder."  The following year, in October 2020 she became a self-employed forensic investigator. As a visionary, she helps police and families find the remains of their loved ones. She also helps find missing people.  Most recently, Gloria started a Visions and Dreams Web Series.
Have you heard of a brain injury identified as Post-Concussion Syndrome?  Gloria will be telling us what that is, and how she adjusts to this syndrome on a daily basis. Why are the after-effects of a concussion so hard to manage at times? How has it affected her life in both negative and positive ways?
We will spend time talking about her visionary work. What does she do with all the different visions that she received?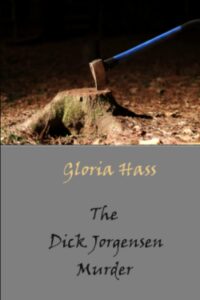 Her published paperback on the "Dick Jorgensen Murder" was released on Valentine's Day of this year. She won the first quarter Firebird Book Award in the Thriller category! Up next is her 66th birthday celebration sale on the "Dick Jorgensen Murder."
Attention book club members.  Gloria would be happy to join you on a zoom call, you can contact her via her email at gloriahass5@gmail.com 
Gloria's Takeaways.
"My goal in life is to leave this world a better place. I enjoy giving people a smile in their heart and on their face. Humor plays a big part of this in my life. In the process of helping people, I want them to have a better life and I know this can be accomplished one person at a time.
I learn so much about people and myself by helping other people.
There are times when people need to have hope and faith in people restored. I work on accomplishing this through people hearing my story, reading my books, and using my visionary services.
She wants people who have post-concussion syndrome, to know that while life may be different than what it used to be, their life can be as fulfilling as they create it to be. I know this isn't easy to accomplish and it can be done."
In Closing.
From Gloria:    "Be nice to everyone as you might be entertaining angels unawares."
***********************
Conversations + Connections = Community
Making the world a better place.  One Story at a time. 
What's Your Story? I want to share it!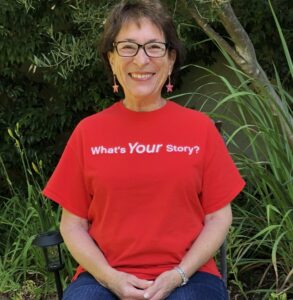 Marsha@borntotalkradioshow.com