Join me for another episode of the Born To Talk Radio Show Podcast, on Monday, September 28th from 1-2 PT. My guests will be Jabari K. Smith and Portia Miller.  Jabari and Portia are the Co-founders of HUEXM. Human Experience Marketing, a brand/marketing consulting company based in Los Angeles.
Jabari and Portia.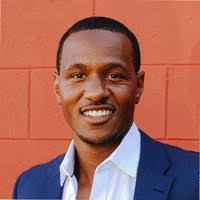 Jabari is an author, mentor, entrepreneur, and athlete. He holds a Master's degree in Organizational Management and Leadership Development, from Spring Field College.  He also has a Bachelor of Arts in Human Development and Family Studies, from Texas Tech University. While attending Texas Tech he also played defensive back on the University's football team.  Sports have played a big part in Jabari's life, including 10 years of working with student-athletes.  He is the author of Life's Playbook: 11 Plays to Success.
Following college, Jabari worked as a financial advisor with Northwestern Mutual. We met many years ago when he was a Corporate Sales Executive for the WNBA, Los Angeles Sparks.   Jabari resides in Los Angeles, with wife Jennifer Smith.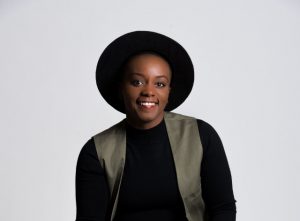 Portia was born and raised in Indianapolis, Indiana. She is a small-town girl at the core, but her curiosity and courageous spirit forced her to step outside her comfort zone. Portia's passion for learning and exploration led her to Los Angeles in 2014. Since then, she has made it her personal mission to make a positive impact on everyone she meets. In 2011, Portia received her B.S in Sport Management, with a minor in Marketing, from Indiana State University, graduating with Cum Lade honors.
Following college, Portia worked as a Front Office Executive for three seasons with the WNBA Indiana Fever and two seasons with the WNBA Los Angeles Sparks. Driven by success, she accepted a leadership position at a digital advertising company in 2016.
HUEXM.
What does HUEXM stand for?  Human Experience Marketing is a team of brand/marketing consultants who use a holistic approach formulated around Human-Centered Design Thinking. The company uses this philosophy to design products, services, and experiences that address the core needs of the people they serve. HUEXM was established in 2019 and currently provides consulting services to certified personal trainers and personal brands.
Together, the duo possesses a deep interest in understanding human behavior and its complexities. This innate curiosity feeds their passion to draw out the human in every brand, one entity at a time.  They are a value system centered around curiosity, authenticity, consistency, and engagement.  Jabari and Portia are excited to bring a fresh perspective to their core audiences.
To summarize, what was the inspiration for starting this company together?  What are their goals?  Coupled with their enthusiasm, what services do they provide to Be Human?
Tune in to hear how they have combined their talents and passion in their new business together.
They each have a story to share!
---
We all have a Story.  What's Yours?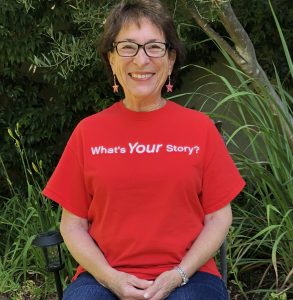 Get in touch!  I'd love to hear from you!
marsha@borntotalkradioshow.com