Podcast: Play in new window | Download
Subscribe: RSS
Thank you, Jessica Leichtweisz for joining me on my Born To Talk Radio Show. Jessica is the Founder and CEO of Hope Education Services.
To begin with, Jessica is classically trained in Applied Behavioral Analysis, ABA, at the master's level and has a master's degree in special education. She has been working with kids with Autism for more than 12 years.
Jessica uses a holistic approach to Autism instruction.  She draws from multiple approaches and customizes plans specific to each child and family. She believes in collaboration and that it takes a village. As a result of years of experience, Jessica began Hope Education Services 5 years ago this month.
What is Autism?
Broken down in Behavioral traits:
Issues with communication.
 Lack of social skills.
 Repetitive sensory behaviors.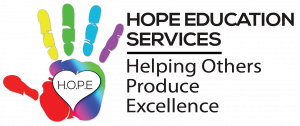 Hope Education Services Core Values:
Autism Awareness:  Parents  need to know what therapists do so they can reinforce those techniques, as an example, the "choice board."
Different Not Less: Accepting children where they are and not trying to take their traits away.
Collaboration: Bringing all professionals on the same page from related fields.
Family-Centered Approach:  Working with the whole family, supports the entire family.

Autism Hero Academy.
An Autism Course Designed Specifically for Dads.
Jessica is solution-based, this is how she approaches everything she does in her company.  She realized that moms were the communicators in the family and the dads were missing their voice.  Therefore, she created an online program designed for dads.
She covers these topics:
Life after diagnosis. Managing Autism behavior and strategies for effective discipline.  Connecting and communicating with your child.  Keeping your child with Autism safe and enrolling community support. Ensuring your child's future.
To Learn More.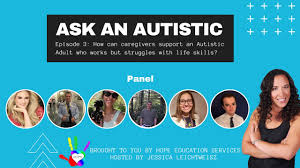 Subscribe to Jessica's YouTube Learn about Autism page.  "Ask an Autistic."
Visit her Facebook Page. HOPE EDUCATION SERVICES
Jessica is committed to helping families by providing free access to a library of comprehensive e-books exclusively for members of their email list!  Follow the instructions to join their list and download your free e-books. Scroll down on her website's home page and simply click on one of the books for this generous offer.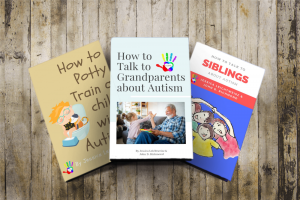 As you will hear, Jessica is making a difference for families, worldwide.
---
 What's up next?  Her soon to be published book coming out this August, "This is Autism."
Jessica is result-driven. This show explains how she helps families navigate the resources she provides from years of experience.
---
What's Your  Story? Conversations + Connections = Community